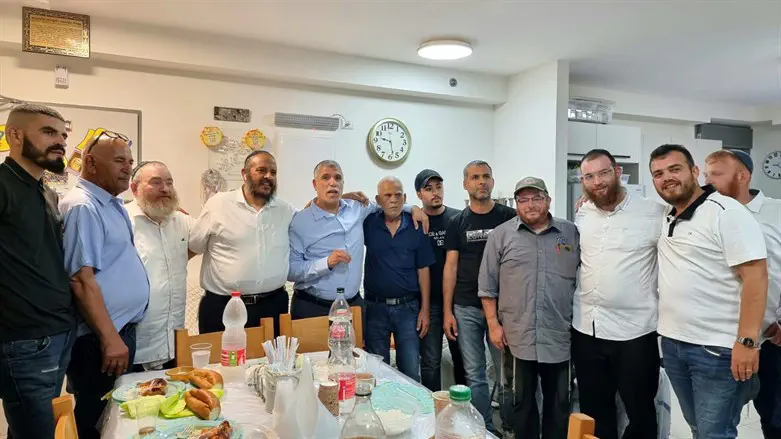 Appreciation event in Kiryat Malachi
Israel Dog Unit
An appreciation event was held at the home of the family members of Shalom Rotban, who returned home about two weeks ago after being declared missing for two years in May 2021.
The Rotban family and the mayor of Kiryat Malachi, Eliyahu Zohar, awarded certificates of appreciation to two medical students, Kamal Div Talkat, and Muhammad Kamal Alansasara, who found Shalom while he was hospitalized in a Jordanian psychiatric facility. The two informed the Rotban family and the Israel Dog Unit, a nonprofit specializing in finding missing people, as soon as they found out the patient's identity.
The Rotban family and the mayor also presented a certificate of appreciation to IDU director Yekutiel Ben-Yaakov, with the inscription "for your tireless and wholehearted work, in extensive non-stop searches, for our son and brother Shalom, and for the assistance and support all along the way until he was brought home."
Also participating in the moving tribute evening were Bezalel Mizrachi, deputy mayor of Kiryat Malachi, the families of the two students who connected Rotban to the IDU, and Varda and Shuki Minivsky, founders of Biladayhem, a nonprofit to support the families of missing persons. They are the parents of Daniel Minivsky, who disappeared in 2014 and remains missing to this day.