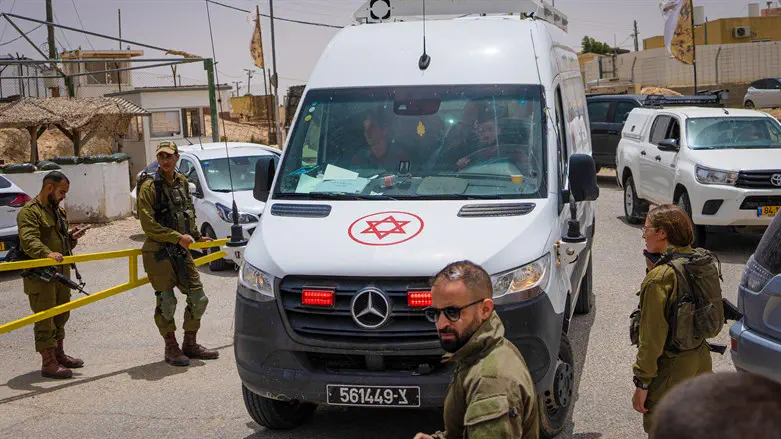 IDF base at Mt. Harif
Flash 90
Prime Minister Benjamin Netanyahu opened Sunday's cabinet meeting by discussing the murder of three IDF soldiers on Saturday in a shooting attack by an Egyptian police officer on the Egypt-Israel border near Mount Harif.
Netanyahu stated that Israel sent a "clear message to Egypt" that it expects the joint inquiry to be exhaustive and thorough. "We will come to all the necessary conclusions concerning our operations along the fence on the Israel-Egypt border," Netanyahu added. "We will refresh the procedures, as well as the modes of operation, and the means to reduce smugglings to a minimum and to ensure that tragic attacks such as these won't repeat themselves."
The funerals for the three soldiers who were killed at the border, Lia Bin-Nun, Ori Yitzhak Illouz, and Ohad Dahan, will take place on Sunday afternoon in Rishon Lezion, Tzfat, and Ofakim, respectively.
Kan News reported that a senior Egyptian official visited the scene of the attack on the Israeli border and met with senior IDF officials. The Egyptian official spoke with Division 80 commander Brg. Gen. Yitzhak Cohen and Southern Command General Maj. Gen. Eliezer Toledano as part of the joint inquiry that is being led by the IDF and the Egyptian Military into the infiltration by an Egyptian police officer who killed three IDF soldiers in a premeditated attack.