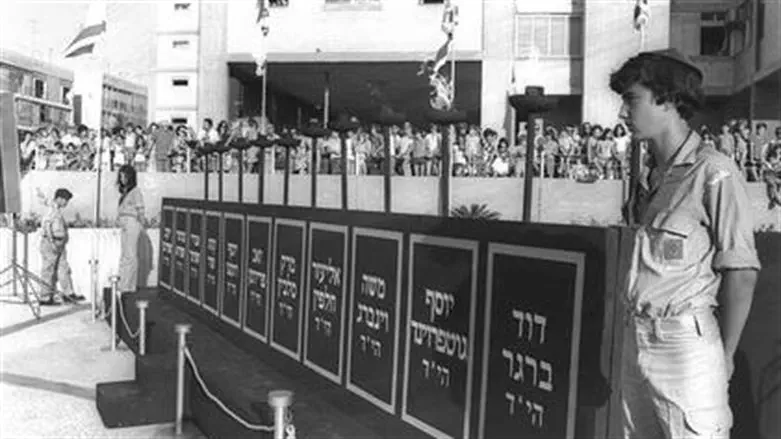 Memorial for Munich Massacre victims
SA'AR YA'ACOV/GPO
A panel of historians set up to review the 1972 attack on the Munich Olympics on Tuesday started its three-year mission to examine what happened before, during and after the events of five decades ago, the German government said, according to The Associated Press.
In April, Germany's Interior Ministry named the eight-member international commission of experts, most based in Israel or Germany.
The panel was part of an agreement reached last year with relatives of the 11 Israelis who were murdered.
The panel's first meeting was held at the Interior Ministry on Tuesday. Interior Minister Nancy Faeser pledged that "the events surrounding this terrible attack will finally be examined thoroughly and transparently."
"The research findings should deliver answers to the many unresolved questions — answers which the German government has owed the victims' family members and the public for more than 50 years," Faeser said in a statement quoted by AP. Her ministry said there would be "regular publications and events."
In September, German President Frank-Walter Steinmeier apologized for multiple failures by his country before, during and after the attack as he joined President Isaac Herzog and relatives of the slain athletes at a ceremony marking the 50th anniversary.
The agreement stipulates that the relatives would receive a total of $30.7 million in compensation — a sum that includes much smaller payments made earlier. Germany also agreed to acknowledge failures by authorities at the time and to set up the review by historians.