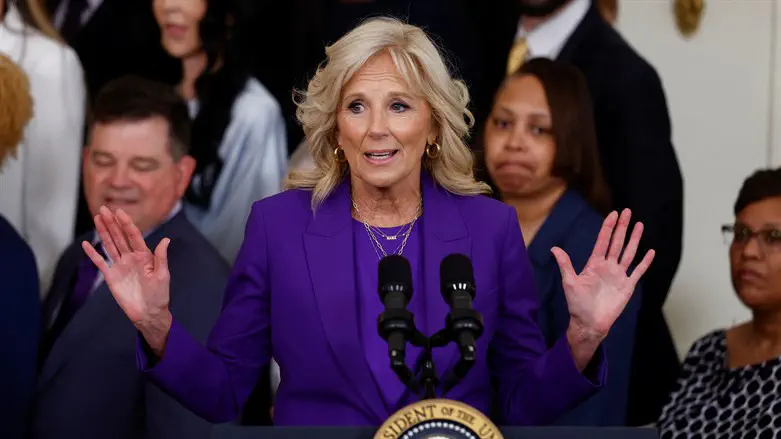 U.S. first lady Jill Biden
REUTERS/Evelyn Hockstein
US First Lady Jill Biden will embark on a trip to the Middle East and North Africa - but is leaving Israel off the itinerary.
According to a press release, Biden will visit Jordan, Egypt, Morocco, and Portugal in a trip which aims "to strengthen the United States' partnerships and advance our shared priorities in the region."
These engagements "will focus on the empowerment of youth around the world," the release added. It pointed out, "As First Lady, this will be Dr. Biden's second visit to the African continent and her first visit to the Middle East."
Biden is expected to depart the US on Tuesday, May 30, and return on Monday, June 5.
It is not clear why she left Israel off the itinerary.