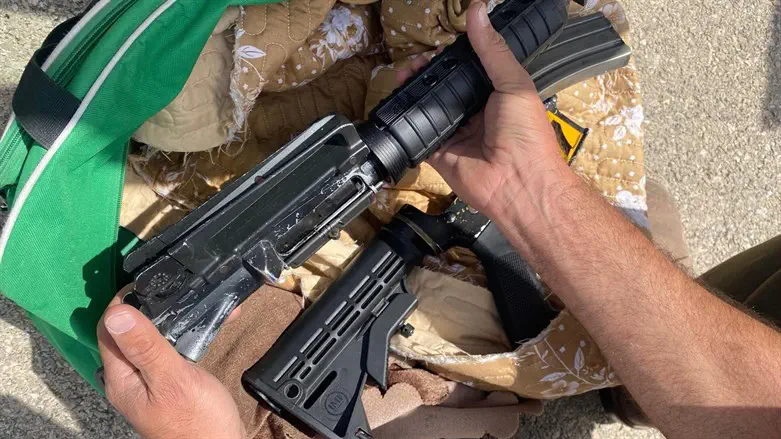 The confiscated M-16 rifle
IDF spokesperson
IDF soldiers on Saturday spotted five suspects attempting to intentionally cross the Judea and Samaria security barrier.
After inspecting the suspects, an M-16 rifle located in one of their bags was confiscated.
The suspects and weapon were transferred to security forces for further processing, the IDF said.
The suspects were caught while trying to cross the barrier near Hebron, another source added.
On Friday, handguns, improvised firearms, and ammunition were seized tonight during an operational activity by the police and the IDF in the town of Beit Awa in the Hebron area.