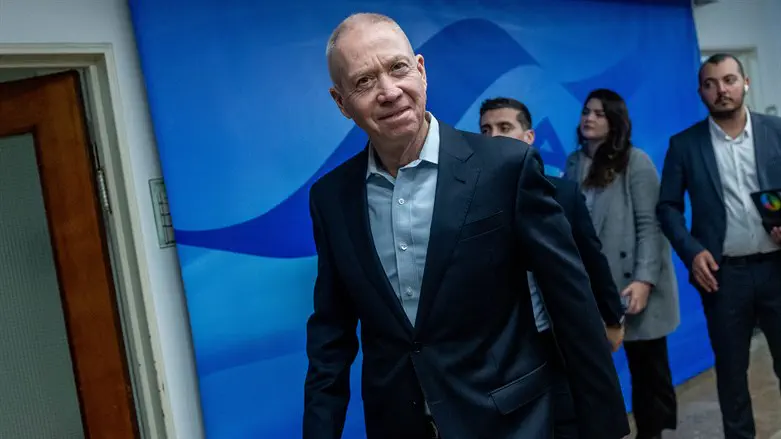 Yoav Gallant
Yonatan Sindel/Flash90
Defense Minister Yoav Gallant instructed Maj. General Yehuda Fuchs, the commander of the IDF's Central Command, to sign an order to apply and implement the law repealing the Disengagement Law in northern Samaria.
The law repealing part of the Disengagement Law was passed by the Knesset two months ago. For nearly 18 years, Jews were forbidden from returning to the four northern Samaria communities which were destroyed in the 2005 Disengagement.
This is a move with security and political significance, as a result of which the IDF is preparing to strengthen its presence in the region to guard civilians who will now be allowed to enter the previously restricted areas.
Israel Hayom reporter Amir Ettinger reported that in order to legalize the return of Jews to the area, the Homesh yeshiva could be relocated a few hundred meters so there would be no controversy over land ownership. This would pre-empt the petitions to the Supreme Court calling for the yeshiva's demolition.