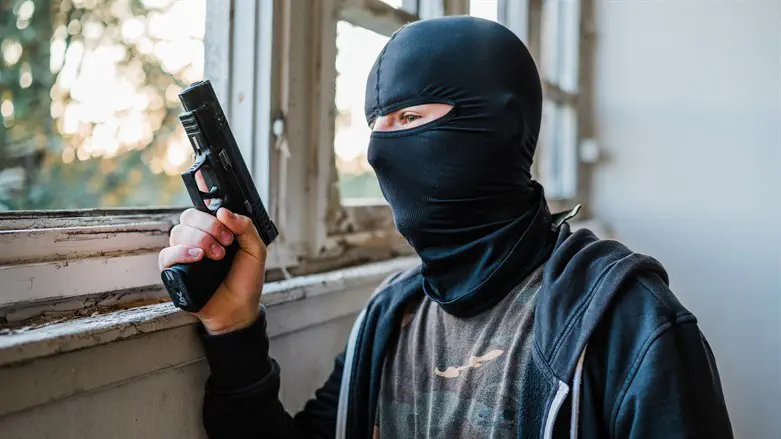 Assassin (illustrative)
iStock
During a meeting of the Knesset's National Security Committee, it was revealed that since the beginning of 2023, Israel Police have foiled 27 instances of planned murder.
The data was revealed by Deputy Police Commissioner Avshalom Feld, during a discussion regarding the police's handling of crime in the Arab street. During the discussion, it was noted that in some of the foiled assassinations, the assassin was already on his way to the scene, armed with a loaded gun.
Maariv quoted Feld as saying during the discussion that, "The issue of handling crime in the Arab sector is at the top of the Police Commissioner's priority list."
According to him, in the first third of 2023, police foiled 30 weapons smuggling attempts, 19 of them on the country's borders.
On Sunday, Dima Boshna'ak, a 19-year-old Haifa University student, was shot dead as she sat in her vehicle in the Bedouin village of Sallama.