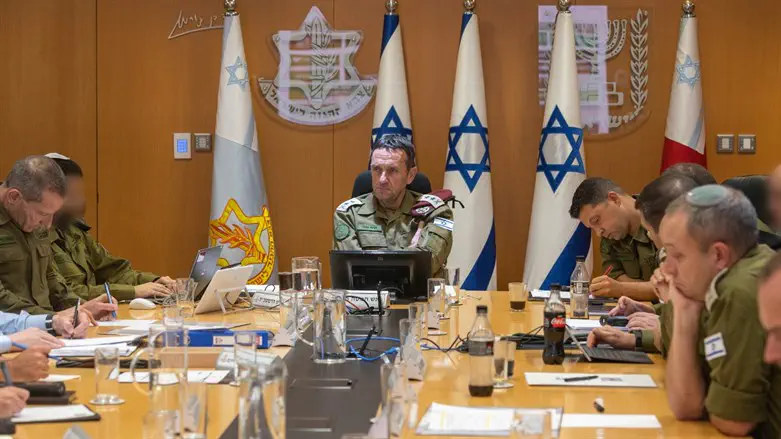 Chief of the General Staff, LTG Herzi Halevi
IDF Spokesman
IDF Chief of the General Staff, Lieutenant-General Herzi Halevi, held an operational situational assessment at Camp Rabin (the Kiryah), with the participation of members of the General Staff and representatives from the Israel Security Agency (Shabak).
As part of the situational assessment, the Chief of the General Staff approved additional proactive and offensive plans for the continuation.
"We have made significant accomplishments throughout this campaign," Halevi said, "Since the opening strike, these accomplishments have only been increasing, both in number and scale. The Islamic Jihad terrorist organization's continued fire enables us to continue to make further achievements. We are prepared to continue the targeted strikes and striking in a precise and increasing manner, as we have done over the last few days."
"These achievements are possible due to the resilience of the residents of the south in particular and the residents of the State of Israel in general, as well as the adherence to the precautionary guidelines currently in place," the Chief of Staff added.