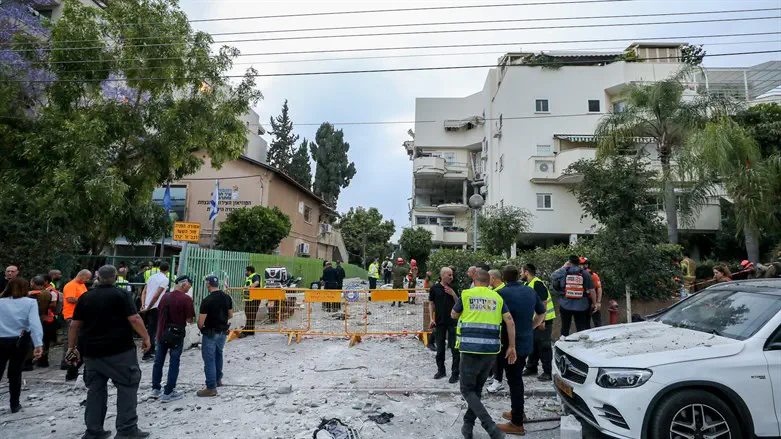 Sergei's building after the rocket strike
Jamal Awad/Flash90
Sergei Abramian, whose wife Inga was killed by a direct rocket strike to a residential building in Rehovot about a month ago, died today (Thursday) at the age of 86.
He was slightly injured by the rocket hit during Operation Shield and Arrow and his family said that he did not die as a result of the minor injury he suffered but rather from the heartbreak and grief over the loss of his wife after more than 50 years of marriage.
Inga, who was 82 when she died, closely cared for her husband and even fed him after he lost an arm and a leg in an accident many years ago.
When the alarm sounded before the strike in which she was killed, Inga tried to help her husband reach their bomb shelter, but did not have time to do so. Inga was hit directly and Sergey, who was on a bed at the time, was lightly injured.
After he was released from the hospital, he was transferred to a long-term nursing home and in the last few days his condition has significantly deteriorated and he was transferred to the Kaplan Hospital in Rehovot.