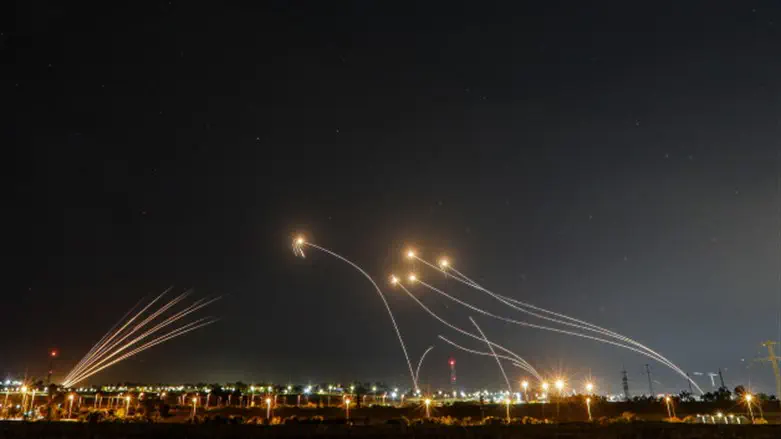 Rocket fire from Gaza
Flash 90
Gaza terrorists are continuing to fire rockets toward civilians in southern Israel, with sirens sounding in Gaza-area towns, as well as in the Ashdod area and in Gan Yavne.
A Gazan working in Israel was killed by the rocket fire, and a Bedouin youth and Gazan working in Israel were injured from rocket shrapnel. Both of the Gazans were in Israel in order to continue working an agricultural field near the Gaza border town of Shokeda.
Meanwhile, an IDF spokesperson said that IAF aircraft attacked six operational command posts which were used by members of Islamic Jihad's rocket unit.
Thus far since the start of Operation Shield and Arrow, 1,234 rockets have been launched at Israel, 976 of which crossed into Israeli airspace. Of those, 373 rockets were intercepted by the Iron Dome missile defense system.
Another 224 rockets failed to launch.