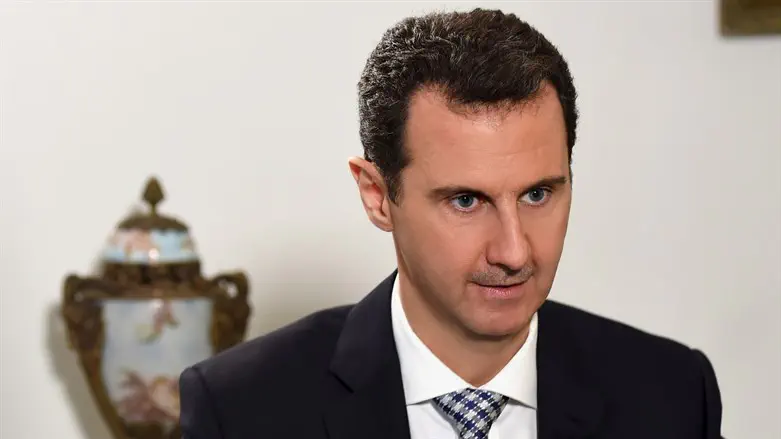 Bashar Al-Assad
Reuters
A bipartisan group of US lawmakers introduced a bill on Thursday intended to bar the American government from recognizing Bashar Al-Assad as Syria's president and to enhance Washington's ability to impose sanctions.
The bill, first reported by the Reuters news agency, would prohibit the government from recognizing or normalizing relations with any Syrian government led by Assad, who is under US sanctions, and expands on the Caesar Act, which imposed a tough round of sanctions on Syria in 2020.
The proposed legislation comes amid changes in the attitude of Arab states towards Syria and steps towards normalization with Assad after years in which he was shunned by the Arab world due to the civil war in his country.
On Sunday, the Arab League welcomed back Syria's government after a more than decade-long suspension, having initially frozen Syria's membership in November 2011 over the bloody government crackdown on protesters.
Two days later, Saudi Arabia announced that its diplomats would resume work in Syria, more than a decade after Riyadh withdrew its representatives during Syria's civil war.
The icy ties with Assad began to thaw more quickly after devastating earthquakes in Syria and Turkey in February.
"Countries choosing to normalize with (the) unrepentant mass murderer and drug trafficker, Bashar al-Assad, are headed down the wrong path," US Representative Joe Wilson, the chair of the Subcommittee on the Middle East, North Africa, and Central Asia, said in a statement quoted by Reuters.
The bill was introduced by Wilson, House of Representatives Foreign Affairs Committee Chairman Michael McCaul, a fellow Republican; Republican French Hill and Democrat Brendan Boyle, who co-chair the Free, Democratic and Stable Syria Caucus; and others.
The legislation is a warning to Turkey and Arab countries that if they engage with Assad's government, they could face severe consequences, a senior congressional staffer who worked on the bill told Reuters.
"The readmission of Syria to the Arab League really infuriated (Congress) members and made clear the need to quickly act to send a signal," the staffer said.
The United States and most European countries shut their embassies in Damascus after the government's bloody crackdown on protests.
Since then, the Syrian President has repeatedly rejected ties with the United States and other countries that support Syrian rebels, whom he calls "terrorists".
Secretary of State Antony Blinken said in 2021 that the United States does not support efforts to normalize relations with Assad's government or lift sanctions imposed on Damascus until there is progress in the political process in the country.