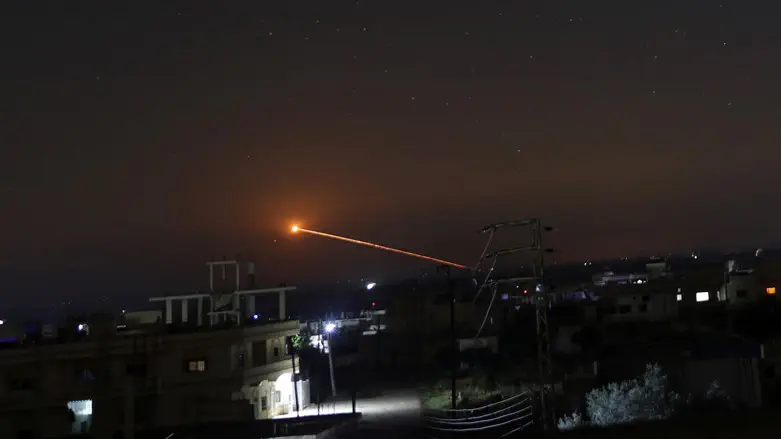 Attack in Syria
Reuters
Syrian media reported on Sunday night that Israel attacked a military facility in Quneitra, in southern Syria, using artillery fire.
Unofficial sources in Damascus said that Hezbollah forces operate in the area.
There are no reports of injuries as a result of the attack. Israel has not commented on the alleged attack.
Last week, a Syrian opposition official claimed that the IDF fired shells at positions in the Quneitra area, where Hezbollah members and pro-Iranian militias are located.
No injuries were reported. That report did not appear in official Syrian media.
In early April, Syrian media reported an Israeli air strike in the Damascus area.
According to the reports, explosions were heard in the vicinity of the Syrian capital. The Al-Watan newspaper, which is affiliated with the Assad regime, reported that the attack targeted the southeastern part of Damascus and the international airport, and that most of the missiles were intercepted.
The Syrian Ministry of Defense said that two people were killed in the attack.
That attack was the fourth air strike attributed to Israel in less than a week. Days earlier, Syrian media reported that Israel carried out air strikes in the Homs region in the west of the country.
Two Western intelligence sources quoted by Reuters said the rocket strikes targeted the T4 air base located west of the ancient city of Palmyra, and al Dabaa airport near al Qusayr city near the Lebanese border where the Hezbollah terrorist group is entrenched.
Iranian military personnel alongside fighters from Lebanon's Hezbollah are stationed at both airports and there is a strong presence of pro-Iranian militias in that area of Homs province, the sources said.