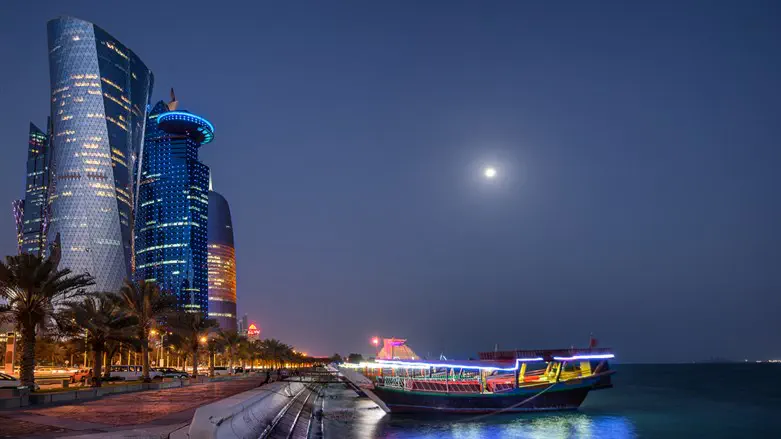 Doha, Qatar
iStock
Qatar and the United Arab Emirates (UAE) are restoring diplomatic ties and reopening embassies, officials said on Tuesday, according to Reuters.
"At present, the activation of diplomatic ties, which will include the reopening of embassies, is under process between both countries," a UAE official said in a statement in response to a question from the news agency.
Qatar's international media office, in a statement, confirmed that "work is underway to reopen the respective embassies as soon as possible".
A Gulf official said embassies were expected to reopen with new ambassadors in their posts by mid-June. A fourth source said diplomatic relations would be fully restored within weeks, according to Reuters.
Saudi Arabia, Egypt, the United Arab Emirates and Bahrain severed relations with Qatar in 2017 over allegations that it supports terrorism. Qatar denies the charges.
The rift between Qatar and its neighbors was widely believed to have been caused by comments published by the Qatar News Agency attributed to the Qatari emir who allegedly described Iran as an "Islamic power", criticized then-US President Donald Trump's policy towards Tehran and claimed his country's relations with Israel were good.
Qatar insisted that its news agency was hacked by the United Arab Emirates.
Riyadh and Cairo were the first to reappoint ambassadors to Doha in 2021 after a Saudi-led deal to end the dispute, while Bahrain last week announced it would restore diplomatic ties.
All nations, with the exception of Bahrain, had restored trade and travel links with Qatar in early 2021, when the UAE had suggested resuming diplomatic ties would take time.
The restoration of ties between UAE and Qatar comes amid a broader regional push for reconciliation, with Iran and Saudi Arabia agreeing last month to re-establish relations after years of hostility.
Several Arab countries, including Saudi Arabia and Egypt, have also moved to end a decade-long isolation of Syria, which had been boycotted over its crackdown on protests in 2011.