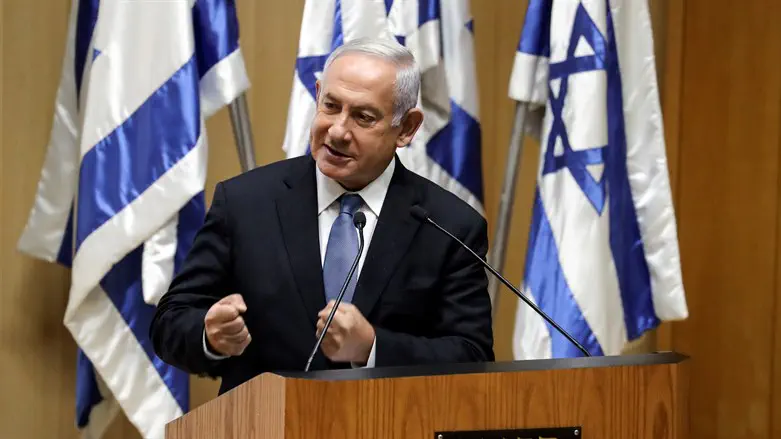 Benjamin Netanyahu
Reuters
Prime Minister Benjamin Netanyahu warned in an interview with Channel 14 News this evening (Thursday) that the greatest danger to the current right-wing government comes from within the government rather than from the opposition.
"Change takes time. The greatest danger to a right-wing government is being to the right of the right of the right. This always leads to the downfall of governments. Because then it is never [right-wing] enough," he said.
"They claim: You don't build enough? I doubled the construction. They claim: You made tactical withdrawals? We took steps n the settlements issue and on the Temple Mount," he added.
According to Netanyahu, "I focus on the goal and I act both with a determined focus on the goal and with responsibility while seeing all factors. We are conducting the war on terrorism wisely and firmly. We are able to do things that, unfortunately, previous governments could have done and did not."