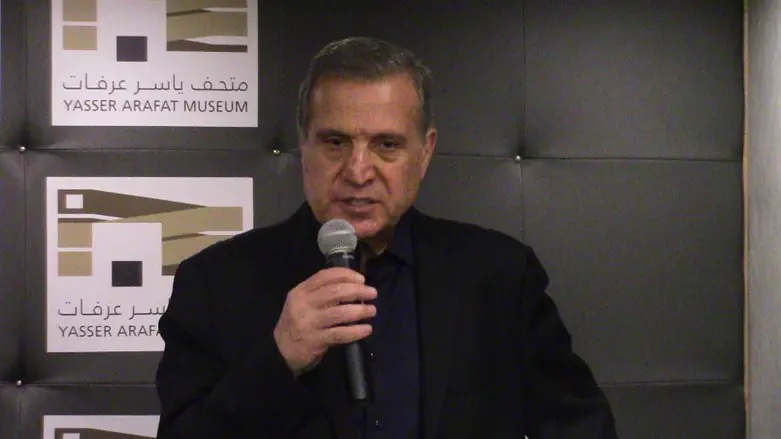 Nabil Abu Rudeineh
Israel National News
The Palestinian Authority on Monday blasted the march to the Samaria outpost of Evyatar, in which 50,000 people took part, including at least eight government ministers and 20 MKs.
Nabil Abu Rudeineh, the official spokesman for Palestinian Authority chairman Mahmoud Abbas, said that "the invasion of the lands of the State of Palestine by the settler militias, led by ministers in the Israeli occupation government, will not change the reality that this is Palestinian land and it will remain so, and that an invasion carried out by force of arms will not bring anything."
"This fascist invasion by Jewish extremists, which occurs at the same time as the daily killing of our people... is pushing the situation towards an explosion that no one will be able to control," he warned.
Abu Rudeineh blamed Israel for what he described as "these dangerous attacks and the increasingly escalating provocations that illustrate Israel's quest to drag the region into a reality of violence and instability."
He stressed that "the entire settlement on the land of Palestine is illegal, and that all the crimes and attacks will not qualify it and its fate will be destruction similar to the occupation."
"The silence of the American government encouraged the occupation to continue its crimes against our people", he said, calling on the US administration to intervene immediately to stop "the carnage which will lead to a situation where the entire region will pay the price".