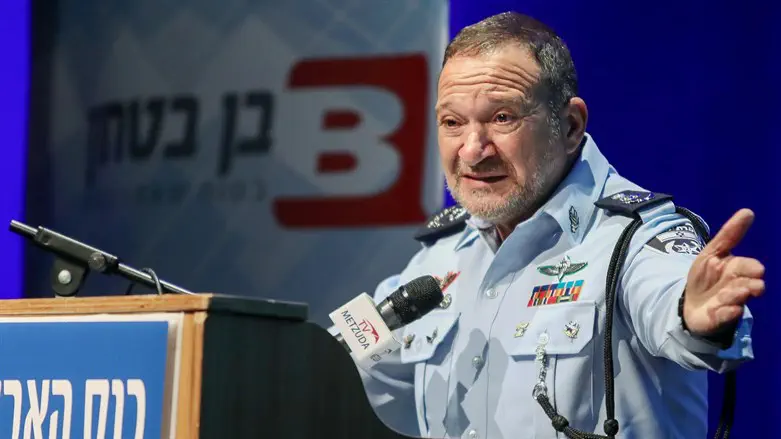 Kobi Shabtai
Gideon Markowicz/Flash 90
Israel Police Commissioner Kobi Shabtai commented on Sunday on his relationship with the Minister of National Security Itamar Ben Gvir, after private conversations between them were leaked to the media.
"What I have to say to the minister I will tell him in person, I don't do it over the airwaves, and what happens in internal conversations between me and him remains that way. As a matter of fact, we continue to work together," Shabtai told Kan 11 News in an interview.
On the ramming attack which took place in Tel Aviv on Friday night, he said, "From the data that is in front of me at the moment, and I was in the field and saw the videos afterwards, the investigation is not over, but all the findings so far indicate a terrorist attack."
Shabtai was asked if Ben Gvir is harming the operational activities of the police and about the dismissal of Tel Aviv District Commander Ami Eshed, and replied, "The minister came with a certain policy and he expects such and such results. We do what we can within the means, tools and law at our disposal."
On the dismissal of Eshed, the commissioner said, "First of all, no one has dismissed the Commander of the Tel Aviv District, and let's clarify this issue - a round of appointments had been planned from the moment the Deputy Commissioner announced he was stepping down, and this round was coordinated with the minister. I was talking about the issue of the timing which was less suitable. Superintendent Ami Eshed is a superintendent with many rights, he is professional, he does his job faithfully. There is a round of appointments in the Israel Police, and this is part of the round that was planned in advance."