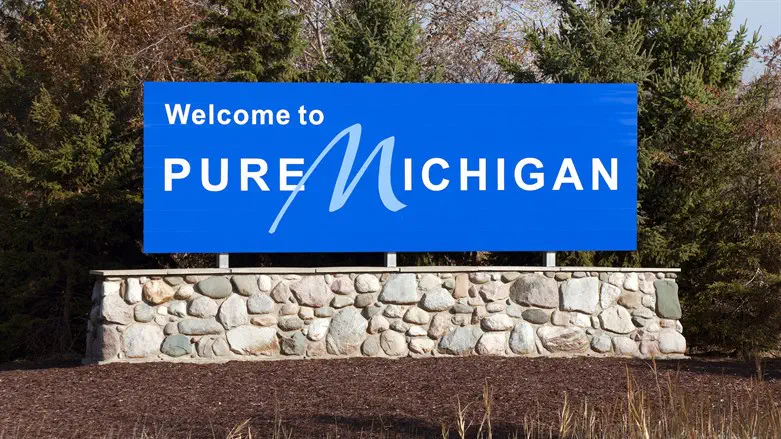 Pure Michigan
iStock
A Michigan high school was given a temporary court order by a state judge blocking it from going ahead with its graduation ceremony that falls on Shavuot.
The lawsuit was filed by a senior at the school who is Jewish and would not be able to attend the Portage Northern High School (PNHS) graduation day as it falls on May 26, the first day of the holiday, according to the StopAntisemitism organization.
The suit by Minaleah Koffrom, 18, accused the Portage, Michigan school district of violating the Elliott-Larsen Civil Rights Act, the Michigan Constitution and the US Constitution, Fox News reported.
Court documents detailed that the Koffron family has for the last decade given district schools advance notice of all Jewish holidays, including Shavuot so that the school would not schedule events that conflicted with their religious observance. Their notification of the school included letters, phone calls and in-person meetings with school officials.
The filing said that the Koffrons tried on multiple occasions to work with school officials to find a remedy, but PNHS claimed that they could not accommodate the Jewish family by moving the graduation date.
According to the document, interim PNHS principal Nate Ledlow at a meeting on March 3 promised the Koffrons he would look into moving the ceremony. But it showed that on March 8, Ledlow told the family he was not going through with his pledge to look into the possibility of changing the date, saying to them that he did not have the authority to do so.
Koffrom said in the filing that she was made to feel like a "lesser citizen" by the school's actions.
"Whether the adults in this district realize what message they were/are sending or not, the message was and remains clear— my religious identity is not as important as the identities of Christian kids at my school. In the eyes of the school district, I am a lesser citizen," she said.
"Even if the decision to schedule graduation on a Jewish holy day was an oversight, the decision to keep it is not," the student added.
The temporary restraining order against the school's graduation ceremony was enacted by the state court judge last Wednesday, but according to Fox News, the case will likely move to federal court.