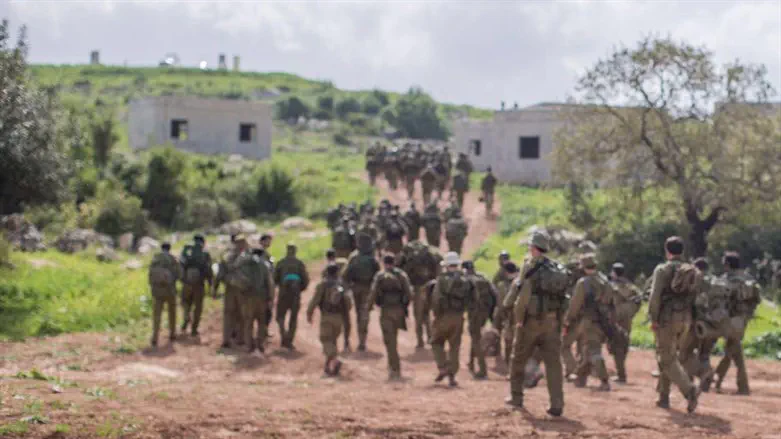 IDF reservists (Archive)
IDF Spokesperson
The commander of an IDF reserves battalion ordered the officer charged with contacting reservists to try reservists who were summoned to participate in an exercise and did not report in protest of the government's judicial reform plan, Walla reported.
In addition, the commander decided to suspend the summons of the reservists who did not report until further notice.
According to the IDF Spokesperson: "The 5th Battalion carried out in recent months operational activities in the northern region as part of operation 'Breaking the Waves' in Judea and Samaria, during which over 100% of the reservists (many more than the number summoned, ed.) reported for duty in order to reach the standard for operational activities."

"Last week, reservists from the battalion were summoned for a one-time exercise. About one percent of the reservists who were summoned did not report in protest. A reservist who is summoned to duty must report for duty on the date that was determined. A request not to report is judged per each personal reason," the IDF Spokesperson explained.

An IDF source added that the standard mark for a battalion in the north is 220 soldiers, while, in fact, 350 soldiers and officers reported. In Judea and Samaria, the standard is 280 soldiers, while, in fact, 350 reported for duty.