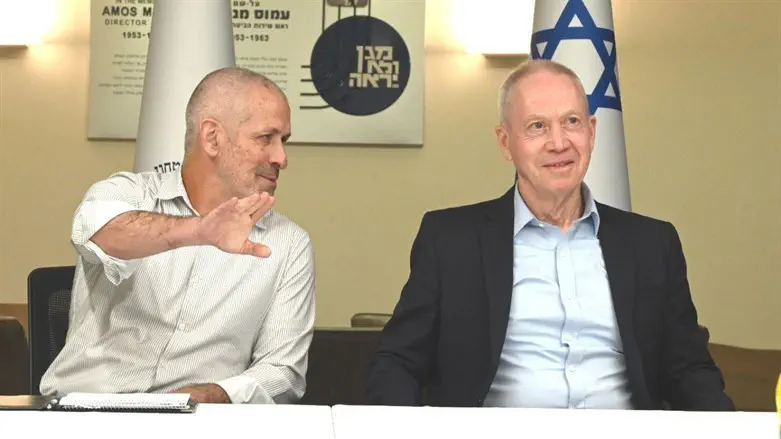 Yoav Gallant and Ronen Bar
Ariel Hermoni, Ministry of Defense
Defense Minister Yoav Gallant held a toast ahead of Passover with Shin Bet Cheif Ronen Bar, the Shin Bet Deputy Chief and department heads, and the organization's senior forum members.
Gallant stated: "We are currently in a complex time security-wise, Iran is leading a war of attrition against Israel and at the same time is progressing in its plans to obtain nuclear weapons. Every front can potentially ignite and ignite with it additional fronts.
As those who chose to dedicate their lives to the country's security, we are obligated to calm down Israeli society and to maintain uniting and unifying discourse."
The Defense Minister added: "I have the privilege to thank you all, in the name of the defense establishment, for your significant contribution, which is done far from the public eye, to Israel's security and the defense of its citizens' lives. Happy Passover to you and your families."