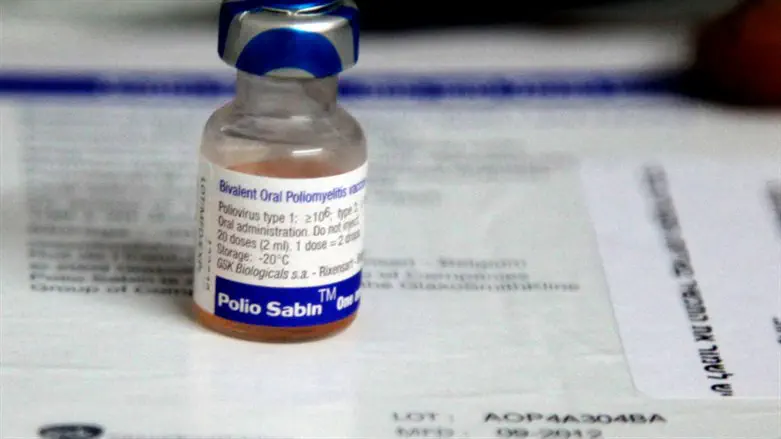 Polio medication
Flash 90
Jewish leaders in New York reacted with outrage after the state Health Department sent a truck into Jewish neighborhoods in Long Island accusing the community of spreading polio, according to the New York Post.
On the truck was the message: "Polio is Spreading in Israel. Get Immunized Now."
Many of the residents targeted by the truck in the Five Towns area of Long Island are Orthodox Jews.
The public service ad on the truck reminded State Assemblyman Ari Brown of the antisemitic trope of "Jews spreading disease."
"I was appalled, but not surprised to learn that the NYS Department of Health sent a truck to our Orthodox Jewish community of the Five Towns on Long Island, displaying the subtle antisemitic trope of "the Jew spreading disease,'" Brown wrote in a Monday letter to the Health Department, according to the Post.
He noted the long history of Jews being blamed for the spread of diseases and plagues.
"The Nazis justified the walling off of the ghettos as a preventive measure against the spread of typhus, while some 300 Jewish communities were destroyed in the mass hysteria associated with the plague," Brown said.
Jewish Nassau County Executive Bruce Blakeman described the message on the truck as "disturbing," pointing out that it "contained wording that could be perceived as antisemitic rhetoric."
The Health Department confirmed that after numerous complaints from local politicians, community leaders and the public, the ad was pulled, according to the news outlet.