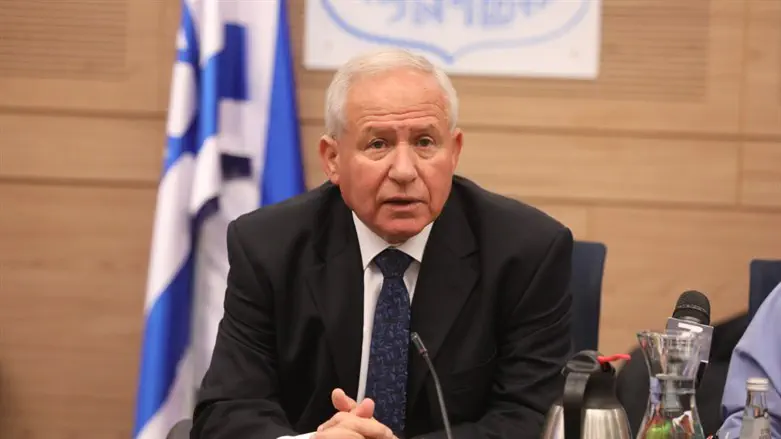 Avi Dichter
Adina Walman/Knesset Spokesperson
Agriculture Minister Avi Dichter (Likud) has spoken with Prime Minister Benjamin Netanyahu and other Likud ministers and MKs over the weekend and called for the judicial reform legislated suspended for several weeks to avoid an unprecedented rift in Israeli society.
According to the reports, Dichter is seeking to have the bills pushed back until after Israel's Independence Day, which falls out on April 26 this year.
Channel 12 News reported that Dichter warned that "the rift is deep, and there will be no way back."
Meanwhile, Defense Minister Yoav Gallant has also called for the judicial reform legislation to be halted to prevent a deterioration of the IDF's defensive capabilities as growing numbers of reserve soldiers refuse to report for duty in protest against the judicial reforms.
"The mission of my life is the security of Israel. Throughout my adult life, I have dealt with it day and night, in the mission of the State of Israel in the uniform of the IDF. I have risked my life dozens of times and even now, for the sake of the State of Israel, I am ready to risk and pay a price," Gallant said. "In the last few weeks, something dramatic has happened. I met the commanders and soldiers in preparation for operations, for patrols, in the training areas and briefing rooms. I heard the voices coming from the field and I'm worried."
"We need a change in the legal system, but such changes are made through negotiation and discourse. A victory for one of the parties will be a loss of the State of Israel. We must lead a participatory and unifying process.
"For the sake of Israel's security, the legislative process should be stopped, and negotiations should be held," he said.