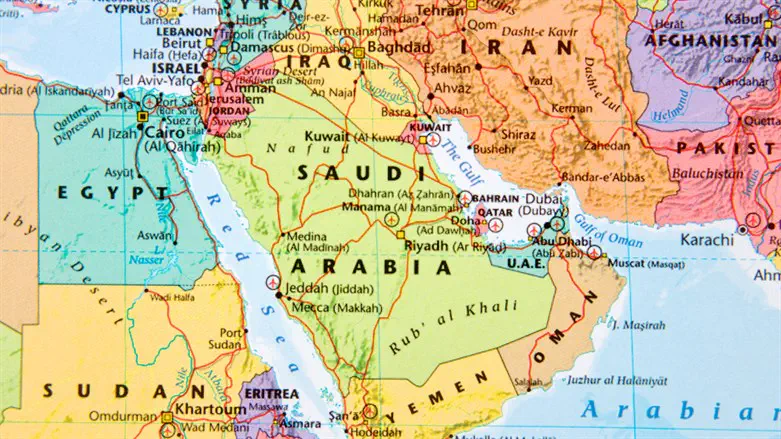 Persian Gulf
iStock
Naval forces from China, Iran and Russia — countries at odds with the United States — are staging joint drills in the Gulf of Oman this week, China's Defense Ministry announced, according to The Associated Press.
Other countries are also taking part in the "Security Bond-2023" exercises, the ministry said without giving details. Iran, Pakistan, Oman and the United Arab Emirates all have coastline along the waterbody lying at the mouth of the strategic Persian Gulf.
"This exercise will help deepen practical cooperation between the participating countries' navies ... and inject positive energy into regional peace and stability," the ministry said in a statement which was made public on Tuesday.
The exercises scheduled for Wednesday through Sunday come amid heightened tensions between the US and China over a range of issues, including China's refusal to criticize Moscow over its invasion of Ukraine and continuing support for the Russian economy.
The three countries held similar drills last year and in 2019, underscoring China's growing military and political links with nations that have been largely shunned by the US and its partners.
The drills also come days after China hosted talks between Iran and Saudi Arabia that resulted in an agreement between them to restore full diplomatic relations after seven years of tensions.
Iran regularly holds drills in the Persian Gulf, near the strategic Strait of Hormuz, the narrow waterway at the mouth of the Persian Gulf which has seen a number of tense encounters between the US and Iran over the years.
In January, Iran's military launched a drone to warn off a reconnaissance plane trying to approach Iranian war games on the Gulf coast.
In early December, an Iranian patrol boat tried to temporarily blind US Navy ships in the Strait of Hormuz by shining a spotlight toward the vessels and crossing within 150 yards of them.
Last August, an Iranian ship seized an American military unmanned research vessel in the Gulf but released it after a US Navy patrol boat and helicopter were deployed to the location.
The Islamic Republic has threatened more than once to close the Strait of Hormuz, with the United States warning Iran in response that any attempt to close the strait would be viewed as a "red line" -- grounds for US military action.