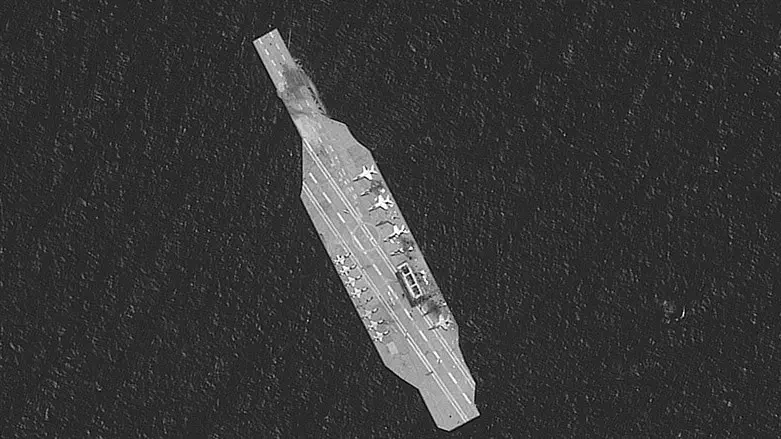 Iranian mockup aircraft carrier over Strait of Hormuz
Reuters
The Iranian military launched drills near the strategically important Strait of Hormuz and the coast of the Gulf of Oman on Friday, state media reported.
The military show of force has been conducted annually by Iran in the Strait of Hormuz which is vital to global energy exports, with one fifth of the world's oil supply shipped through the area, according to the Associated Press.
The report by Iranian state television said that airborne infantry, commandos, fighter jets, drones, helicopters and submarines were part of wargames conducted under the codename "Zolfaghar-1401." The objective was to fire missiles and utilize air defense systems.
Iran has regularly used similar exercises in the past to test its weapons and defensive capabilities, the report said.
The Strait of Hormuz sits between the Persian Gulf and the Gulf of Oman and is the only sea passage from the Persian Gult into the wider ocean. It is considered vital for the flow of the world's oil supply.