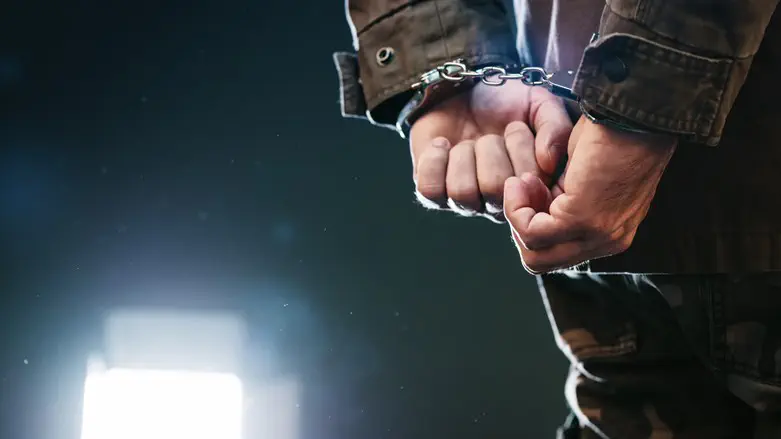 Arrest
iStock
A New Jersey man was arrested on Monday for issuing a death threat against a Florida sheriff who has been vocal in his opposition to an antisemitic hate group operating in his county.
Richard Golden, 38, was arrested at his condo in South Brunswick, New Jersey, local police said, according to NJ.com.
Florida officials accused Golden of posting on the 4chan.org website, "Just shoot [Volusia County Sheriff Mike] Chitwood in the head. He stops being a problem. They have to find a new guy to be the new problem. But shooting Chitwood in the head solves the immediate problem permanently. Murder him."
In late February, Chitwood blasted neo-Nazi group "Goyim Defense League" in an outraged speech in which he identified them as the source of hate crimes in the Daytona Beach area, admitting he will now be on their "hit list," The Daily Beast reported.
Chitwood accused them of organizing antisemitic and racist incidents in his county, including distributing antisemitic flyers on doorsteps and driveways and hanging antisemitic banners from bridges during the Daytona 500 race.
"These scumbags came to the wrong county… We are not going to tolerate this. This is not about free speech. This is about violence," Chitwood told reporters.
"Let's take a look at these cowardly scumbags," Chitwood also said. He went on to read a list of arrests and charges against 15 GDL members in the county, including stalking, threatening a public official, aggravated assault, murder, terroristic threats, vandalism, and underage soliciting.
He added that he was now on GDL's "hit list," which he described as a "badge of honor." He also dared the group to "put a bullet in the back of my head."
During a search of Golden's residence, police confiscated electronic devices, NJ.com reported.
According to authorities, the suspect posted the death threat on February 23. He was identified from his IP address.
Chitwood told reporters on Wednesday that Golden was an "anti-government, anti-law enforcement" type who was a "marginalized member of society who spends hours and hours in extremist chat rooms."
He also said Golden was a "clown sitting in his bedroom who is indoctrinated by this bull who thinks the best way to solve the problem is to put a bullet in my head."
The death threat was originally discovered by the Central Florida Intelligence Exchange who traced the post back to New Jersey, according to New Jersey 101.5.
Golden will be charged with threatening seriously bodily injury or death through a written communication once he is extradited to Florida, according to the sheriff.