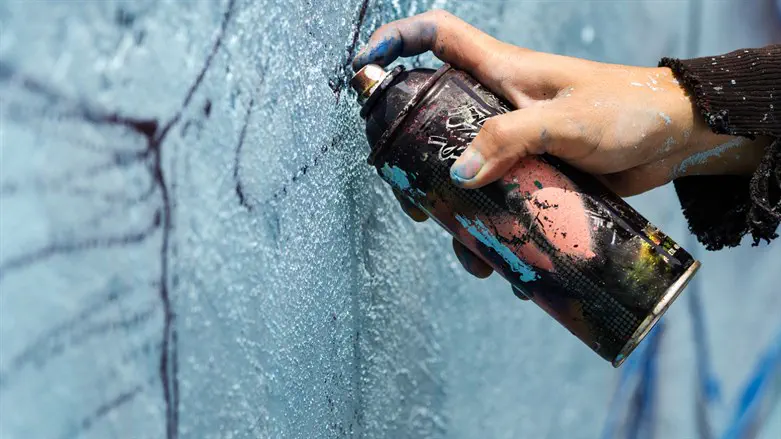 Graffiti
iStock
The New Synagogue in Gdańsk, Poland was vandalized with antisemitic symbols over the weekend.
The graffiti, which was painted on the exterior wall of the synagogue, included a swastika and a "KKK" symbol, referring to the Ku Klux Klan white supremacist group. It was discovered Sunday morning, at which point a police forensics team arrived at the scene, Polish News reported.
Police are currently looking through surveillance camera footage in order to identify the vandal.
The graffiti was removed from the building by members of the city's Jewish community.
Police are treating the case with urgency, according to the report.
"We want to apprehend the perpetrators as soon as possible," Gdańsk police spokesperson Marek Kobiałko told the news outlet.