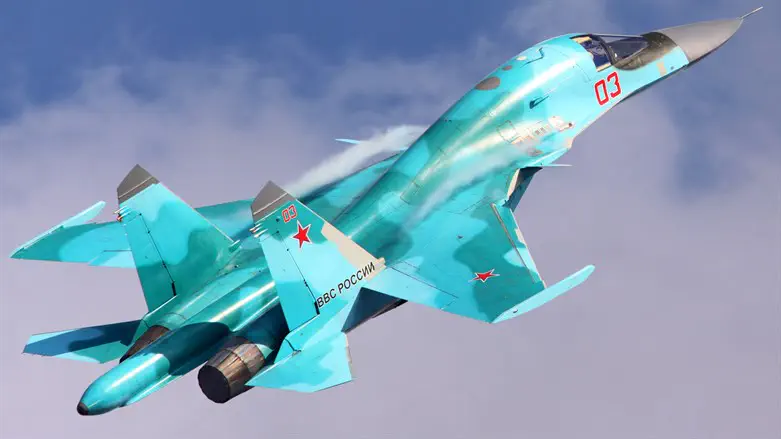 Sukhoi Su-34 of Russian Air Force
iStock
Iran has finalized a deal to buy Sukhoi Su-35 fighter jets from Russia, AFP reported on Saturday, citing Iranian state media.
The air force of sanctions-hit Iran has an aging fleet of aircraft and has struggled to acquire spare parts to keep its warplanes in the air.
In a statement to the United Nations, Tehran said it began approaching "countries to buy fighter jets" to replenish its fleet in the wake of the 1980-88 Iran-Iraq war.
"Russia announced it was ready to sell them" after the expiry in October 2020 of restrictions on Iran purchasing conventional weapons under UN Resolution 2231, said the statement which was quoted in Iran's official IRNA news agency.
"The Sukhoi 35 fighter jets were technically acceptable for Iran," it added.
The deal is the latest step in the deepening of defense cooperation between Iran and Russia, which has mainly been seen over the last year in the war in Ukraine.
In July, US National Security Advisor Jake Sullivan said the US had intelligence indicating that Russia is looking to Iran for UAVs.
A month later, it was reported that Iran had begun training Russians to use its drones, though it was also noted that Russia is experiencing "numerous failures" and technical glitches with the drones it purchased from Iran. Iranian-made drones were also reportedly used in an attack in the Ukrainian town of Bila Tserkva, southwest of the capital Kyiv.
Last week, a security source told Sky News that Iran has secretly supplied large quantities of bullets, rockets and mortar shells to Russia for the war in Ukraine and plans to send more.