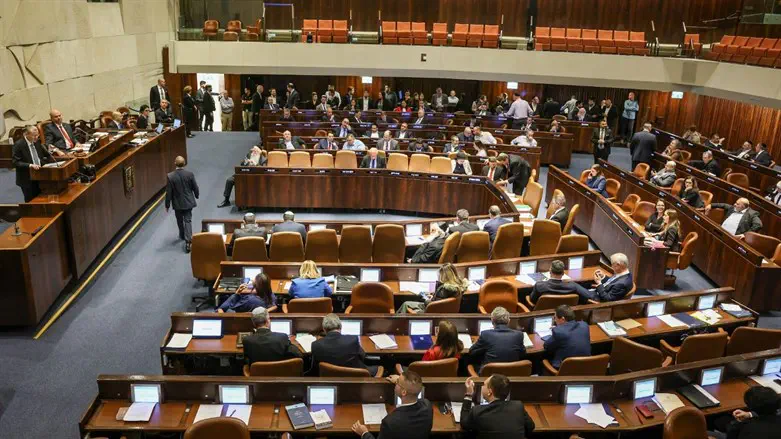 Knesset before vote on judicial reform
Noam Moskowitz, Knesset spokesperson
A poll conducted by the Midgam Institute, in collaboration with iPanel, and published on Channel 12 News on Friday, found that half of the Israeli public think that the legislation of the judicial reform being promoted by the government should be shelved, and 36 percent believe that it should be completed.
Among Likud voters, 27% support the idea of stopping the legislation, while 58% demand that it be completed as planned.
Participants in the poll were asked to answer the question what they think should happen during the negotiations for a compromise. The majority - 60% - demand that the legislative process be stopped for the sake of negotiations, while 32 percent demand to continue the procedure and at the same time negotiate. Among Likud voters, the answer is close to a tie - 44% say the legislation should be stopped and 45% say it should move ahead.
46% of participants said they oppose the protest by reservists, who have said they would not report for reserve duties in protest against the reform, compared to 42% who support this protest. 12% of the respondents replied that they have no opinion on the subject.
(Israel National News' North American desk is keeping you updated until the start of Shabbat in New York. The time posted automatically on all Israel National News articles, however, is Israeli time.)