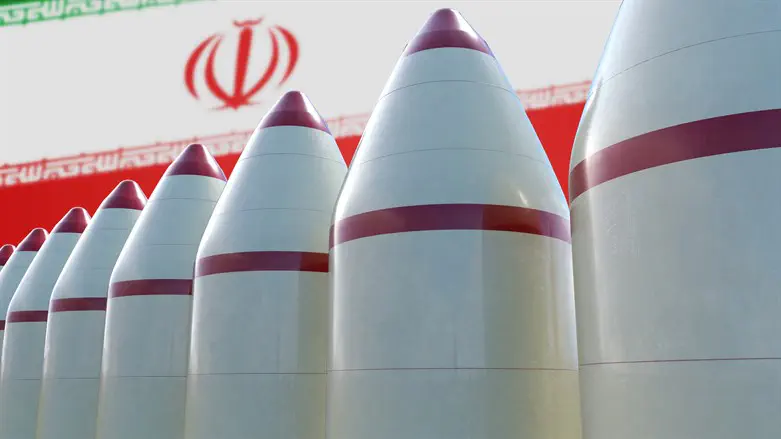 Nuclear Iran
iStock
Iran vowed on Tuesday to stick to the path of diplomacy and negotiation as it continues to seek a conclusion to stalled nuclear talks.
Iranian Foreign Minister Hossein Amir-Abdollahian made the remarks in an address to a commemoration ceremony, the Xinhua news agency reported.
He stressed that reaching an agreement in the talks on reviving the 2015 nuclear deal in line with the national interests is among the "inherent responsibilities" of the Iranian diplomatic apparatus.
He added Iran has explicitly told the United States and other Western parties that high on its agenda are observing red lines, safeguarding national interests, and achieving an agreement to which all parties would be committed.
Amir-Abdollahian said Iran will never leave the negotiating table, nor will it back down from its red lines even under the toughest circumstances.
Talks between Iran and world powers on reviving the 2015 Iran nuclear deal remain stalled and have been since September, when Iran submitted a response to a European Union proposal to revive the deal.
A senior Biden administration official said the Iranian response "is not at all encouraging." A US official later said that the efforts to revive the 2015 Iran nuclear deal have "hit a wall" because of Iran's insistence on the closure of the UN nuclear watchdog's investigations.
The Iranian Foreign Minister's comments come after an International Atomic Energy Agency (IAEA) report said that inspectors in Iran had found uranium particles enriched 83.7%, nearly bomb grade, at the Fordow plant.
IAEA chief Rafael Grossi visited Tehran following the discovery of the uranium, where he received assurances from Iran that surveillance cameras at several nuclear sites would be reconnected and the pace of inspections increased.
Despite the discovery of the uranium, CIA Director William Burns told CBS last weekend that the US believes Iran hasn't yet decided to resume its nuclear weapons program.
Later, US Under Secretary of Defense for Policy Colin Kahl told lawmakers that Iran could make enough fissile for one nuclear bomb in "about 12 days,", down from the estimated one year it would have taken while the 2015 Iran nuclear deal was in effect.