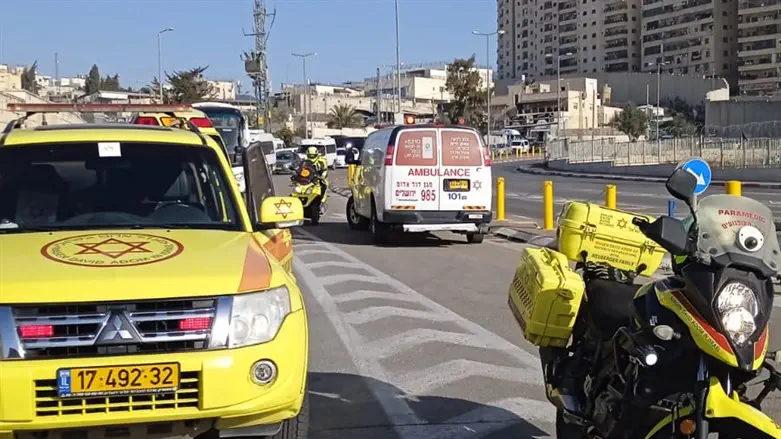 MDA teams wait to recive the victims at the entrance to the Shuafat Camp
MDA spokesperson
Three children, ages three, four, and eight, were killed Thursday morning when a car them over in the Shuafat Refugee Camp in Jerusalem.
MDA medics and paramedics in ambulances and intensive care vehicles waited at the entrance to the camp for the children who were evacuated by Red Cresent ambulances.
MDA teams administered medical care to the three children and, while administering CPR, brought them to Shaare Zedek and Hadassah medical centers, where the three were pronounced dead.