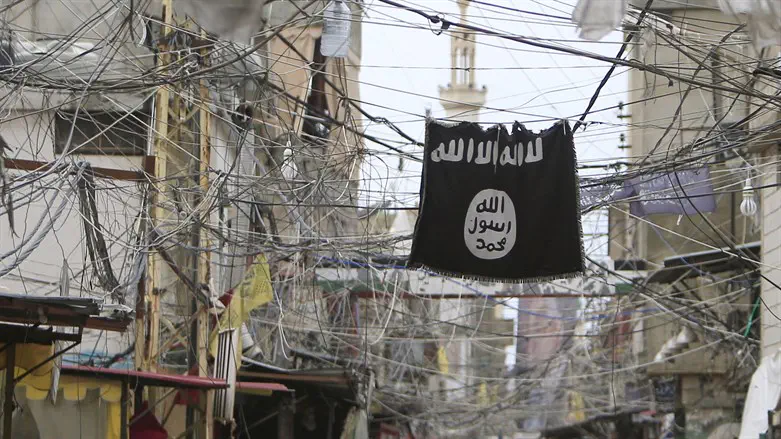 ISIS
Reuters
Taliban security forces killed two terrorists from the Islamic State group and detained a third in an overnight raid in the Afghan capital of Kabul, the spokesman for the Taliban government said Monday, according to The Associated Press.
The regional affiliate of the Islamic State group -- known as the Islamic State in Khorasan Province or ISIS-K -- is a key rival of the Taliban.
The group has increased its attacks in Afghanistan since the Taliban takeover of the country in August 2021. Targets have included Taliban patrols and members of Afghanistan's Shiite minority.
In 2014, American intelligence listed ISIS-K as a danger even greater than Al-Qaeda. Last year, the United States offered a $10-million reward for information leading to the "identification or location" of the leader of ISIS-K, Sanaullah Ghafari, also known as Shahab al-Muhajir.
According to Zabihullah Mujahid, the main Taliban government spokesman, the Kabul operation took place in a residential neighbourhood, targeting ISIS terrorists who were planning to organize attacks in the Afghan capital. He said the Kher Khana neighbourhood is an important IS hideout.
There was no immediate comment from ISIS.
Mujahid said two IS members were killed and one was arrested, and ammunition and military equipment were seized in the raid. There were no casualties among the Taliban forces during in the operation, he added.
ISIS-K has been responsible for some of the deadliest attacks in the region in recent years, including a terrorist attack at the Kabul airport in August of 2021.
In November of that year, the group claimed an attack on a military hospital in Kabul in which at least 19 people were killed and 50 more were wounded.
A month earlier, ISIS-K claimed responsibility for a suicide attack on a mosque in Afghanistan's northeastern Kunduz province, which killed 46 people and wounded more than 140.