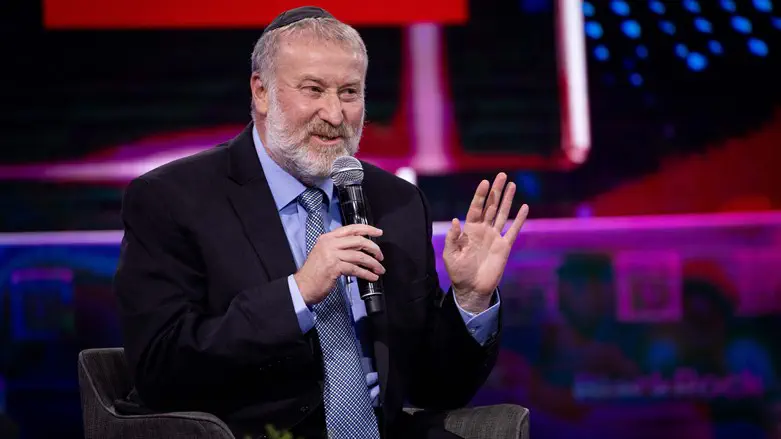 Avichai Mandelblit
Yonatan Sindel/Flash 90
Former Attorney General Avichai Mandelblit says that the plea bargain that was signed with Shas chairman Aryeh Deri did not include any reference to him being in politics.
In an interview with Ilana Dayan, which aired on Channel 12, Mandelblit said, "The legal proceedings against Rabbi Deri were drawn out. The law enforcement system did not excel in this case."
"There was no commitment in the plea agreement that Rabbi Deri would retire from political life, either permanently or for one or period of time or another. I repeat: This was not part of the agreement. Unequivocally," he added.
Prime Minister Benjamin Netanyahu fired Deri from his roles as Interior and Health Minister in late January.
The move was necessitated by the Supreme Court's ruling that the Shas chairman may not serve as a minister in the current government following his conviction for tax offenses one year ago.
The court, in its ruling, stated that Deri's appointment "cannot stand" and cited Deri's plea bargain, claiming Deri told the Magistrate's Court that sentenced him that he would retire from political life.
Shas Minister Michael Malchieli said in response to Mandelblit's comments, "Tonight, what we all knew was made clear once again: There is a brutal system of persecution against Shas chairman Rabbi Deri. An insatiable system operating out of revenge and pure evil. These words will surely fall on the deaf ears of the members of the Movement for the Quality of the Government, who lead a campaign of incitement and defilement day after day while claiming to pursue justice."
Shas MK Moshe Arbel added, "Today it became clear to all of us once again how much the Supreme Court's claim in the case of Rabbi Aryeh Deri is a complete miscarriage of justice. When the former Attorney General, Dr. Mandelblit, says in his voice and unequivocally and clearly that there was a terrible and continuous drawn out process and that he 'did not hear any commitment that Rabbi Deri would retire from political life permanently or for one period of time or another' - any other decision is a distortion of the truth and the will of the voter."