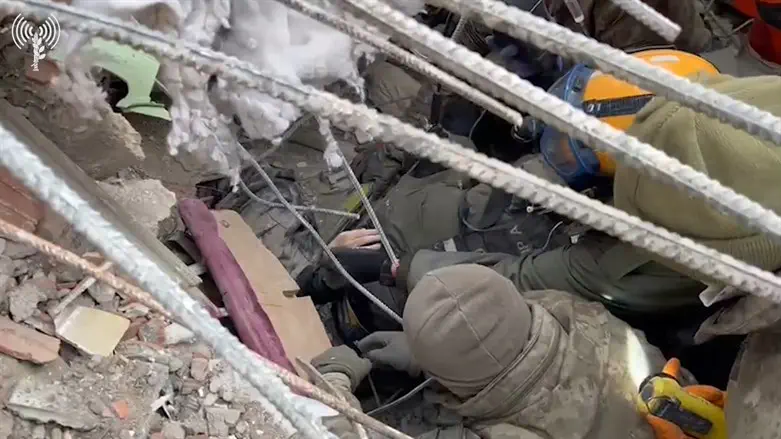 Israeli forces rescue 10-year-old boy in Turkey
IDF Spokesperson
UN Under-Secretary-General for Humanitarian Affairs and Emergency Relief Coordinator Martin Griffiths warned Saturday that the death toll from last week's earthquakes in Turkey and Syria could double, rising well above 50,000.
In an interview with Sky News, Griffiths said: "I think it is difficult to estimate precisely as we need to get under the rubble but I'm sure it will double or more."
The current confirmed death toll has risen to above 28,000. If the death toll doubles, then the quakes will have killed over 56,000 people.
Griffiths arrived in the Turkish city of Kahramanmaras on Saturday, where the epicenter of the first 7.8 magnitude earthquake was located.
Over the past week, the IDF "Olive Branches" humanitarian aid delegation has been operating in Turkey's earthquake-stricken areas, rescuing 19 people thus far. On Friday morning, the delegation began providing medical assistance to the injured in a local hospital in the city of Kahramanmaraş.