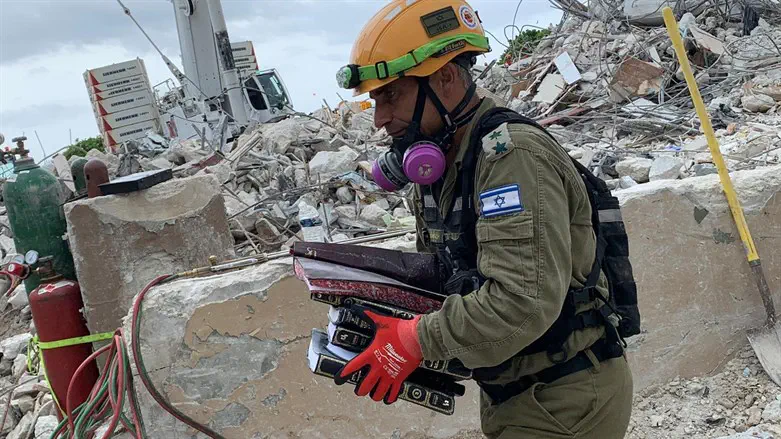 Golan Vach on a rescue mission
courtesy
Turkish President Recep Tayyip Erdogan today (Tuesday) presented a certificate of appreciation to Col. (Ret.) Golan Vach, the commander of the Israeli rescue team which was dispatched to Turkey to rescue civilians following the devastating earthquakes which struck the country in February.
Erdogan held a special ceremony today in which he gave awards to the international delegations that helped Turkey in its hour of need, including Col. Vach. The colonel was accompanied at the ceremony by Deputy Chief of the Mission of Israel to Turkey Nadav Markman.
Nearly 60,000 people were killed in the earthquakes which devastated parts of southern Turkey and northern Syria. The Israeli delegation rescued 19 people from the rubble.
During the rescue mission, Vach said: "Our goal is to save lives. We believe that life could be saved still in this time slot, the conditions and the circumstances are difficult, the weather is cold, and the destruction is severe."