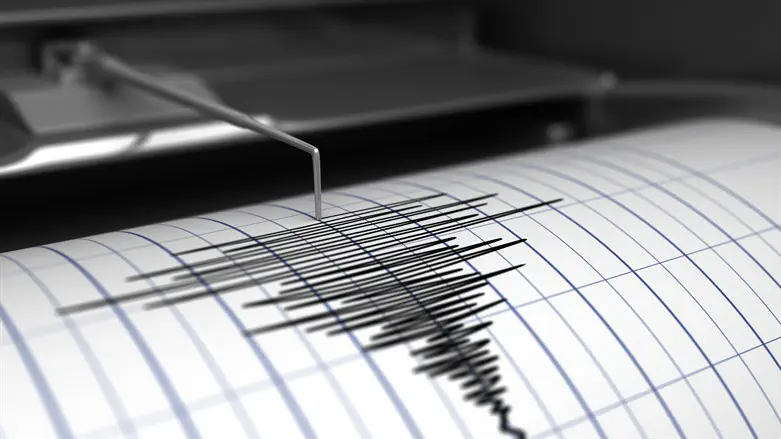 earthquake (illustration)
ISTOCK
An earthquake measuring 6.3 on the Richter Scale struck the border of Turkey and Syria Monday evening, Reuters reported, weeks after a pair of devastating earthquakes killed over 46,000 people in both countries.
Residents of cities across Israel reported that they felt the earthquake. This is the fifth earthquake which has been felt in Israel in the last month.
The Geological Survey of Israel reported: "An earthquake was felt in Israel, a little after 19:00 this evening. The epicenter is not in Israel, and is apparently to the north of us."
Last Thursday, an earthquake with a magnitude of 5 was felt in Turkey and throughout the Middle East - including Syria, Lebanon and Israel. In Syria it was reported that a building collapsed in the Aleppo city area as a result of the earthquake.
The IDF "Olive Branches" humanitarian aid delegation, a search and rescue delegation led by the Home Front Command and a medical aid delegation led by the Medical Corps in the Technological and Logistics Directorate (J4), completed its mission upon the return of the medical aid delegation to Israel last Wednesday after successfully rescuing 19 people who were trapped under rubble and treating over 470 injured civilians, including approximately 150 children and approximately 50 dental patients.