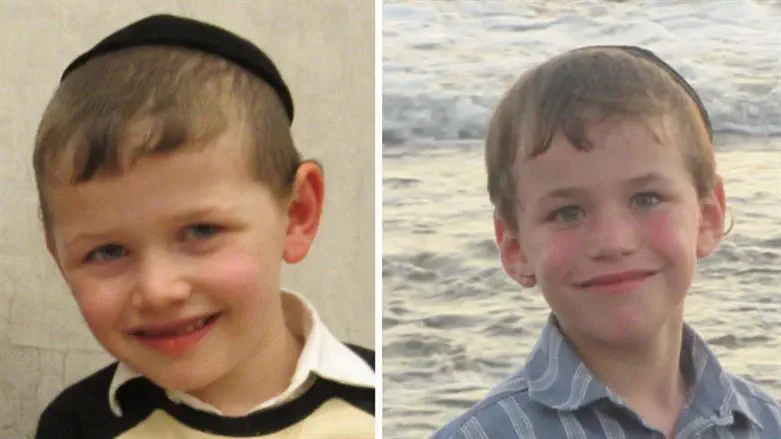 Asher and Yaakov Paley
Courtesy of the family
Asher Menachem Paley, the eight-year-old boy who was seriously injured in yesterday's terrorist ramming attack in the Ramot neighborhood of Jerusalem, succumbed to his injuries on Shabbat, Shaare Zedek Medical Center announced.
Shaare Zedek reported that the child was brought to the hospital in critical condition while undergoing CPR. Teams from the trauma unit fought for hours to save his life, but were ultimately unsuccessful.
Asher's six-year-old brother Yaakov Yisrael was also killed in the attack and was laid to rest yesterday before the start of Shabbat.
The boys' father was moderately injured, and their ten-year-old brother was lightly injured in the attack.
The death toll from the attack has risen to three, including Shlomo Lederman, a 20-year-old yeshivah student who was married just four months ago.