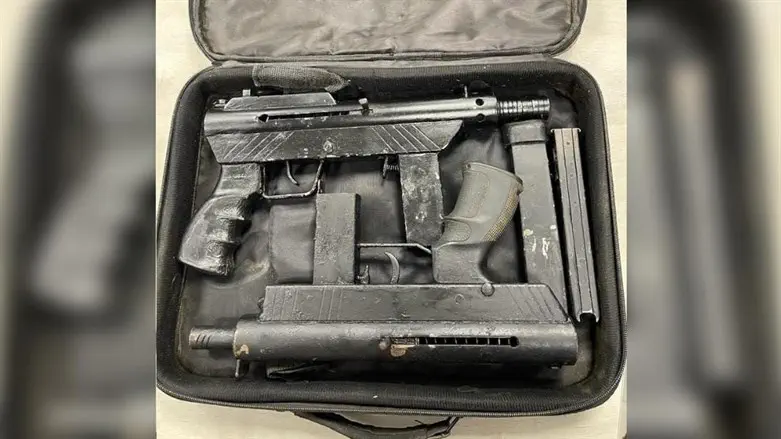 The confiscated weapons
Police Spokesperson
Police operating on Wednesday night in the Negev have arrested a father and son from the Rahat area who were found to be in illegal possession of two "Carlo" type firearms, magazines, and ammunition.
In a targeted operation conducted by police officers from the Rahat station, together with Border Police officers, the forces raided a house in the Al-Huzail area close to the city of Rahat. It was suspected that illegal weapons were being stored there and that these weapons were being used in the commission of criminal offenses. While searching the house, police seized: two "Carlo" type firearms, two cartridges, and ammunition.
The father and son, aged 56 and 30, in whose home the weapons were seized, were detained for questioning on suspicion of possessing illegal firearms and ammunition. Following a preliminary police investigation, the suspects will be brought before the Beer Sheva District Court on Thursday with a request to extend their detention.