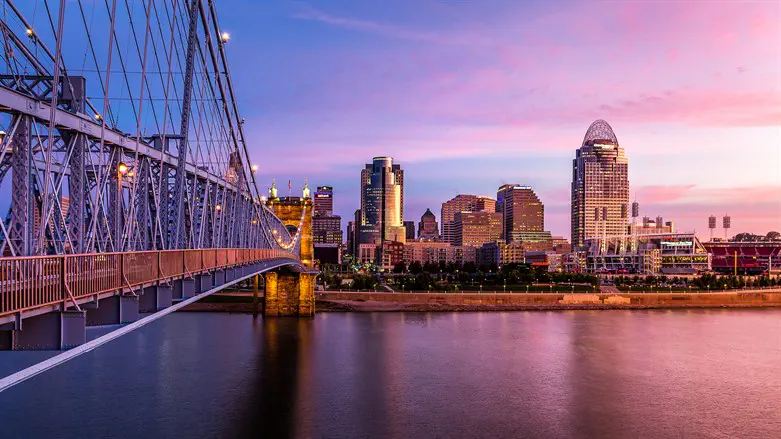 Cincinnati
iStock
Antisemitic flyers being distributed in cities and towns across the United States by an extremist group were found in a Cincinnati neigbhorhood this week, WLWT reported.
Cincinnati police have opened an investigation into the hateful flyers found in the College Hill area linked to the Goyim Defense League (GDL), which has been behind numerous similar antisemitic flyer drops across the country over the last two years.
The StopAntisemitism organization confirmed that the flyers had been published by the GDL, noting the group is led by notorious white supremacist Jon Minadeo II.
The GDL is described by the Anti-Defamation League as "a loose network of individuals connected by their virulent antisemitism. The group includes five or six primary organizers/public figures, dozens of supporters and thousands of online followers" and spreads it antisemitic propaganda through GoyimTV.
The Cincinnati police's Intelligence Unit is leading the investigation into the antisemitic literature to find out if it poses a threat to residents.
"College Hill is a neighborhood for all people and always has been," local coffee shop owner Tina Stoeberl told the outlet.
She found the flyers on her business's patio.
"When I opened my business 17 years ago, I said 'This is a place for all people, where everyone is welcome.' And, it kind of took my breath away this morning, for real, because that's not an everyday occurrence here."
Similar antisemitic flyers linked to the hate group were found in Atlanta, Rochester and several cities in California in the last two weeks.