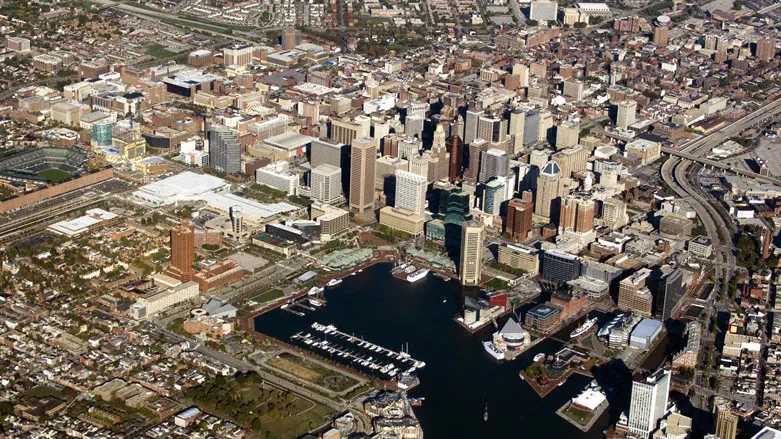 Baltimore, Maryland
iStock
A hate group distributed antisemitic flyers in a Baltimore neighborhood in an attempt to "intimidate and harass" the local Jewish community, according to a Jewish leader.
The Baltimore County Police Department reported that it had received multiple calls about antisemitic flyers and propaganda distributed in the Parkville area, CBS News reported.
The executive director of the Baltimore Jewish Council, Howard Libit, told the news outlet that there had been several instances of the flyers being dropped in Parkville over the last week.
"These flyers are basically an attempt to intimidate and harass the Jewish community, Jewish residents," Libit said.
The StopAntisemitism Jewish advocacy organization said that the flyers came from the Goyim Defense League, a neo-Nazi group that has been behind numerous antisemitic flyer drops across the United States.
Libit told WJZ that he believed the flyers were connected to the "National Day of Hate" that far-right extremists had planned for last Saturday, one of the days in which residents reported finding the flyers.
"I know a lot of synagogues added an extra guard, added an extra precaution, spent more time thinking about security," he said.