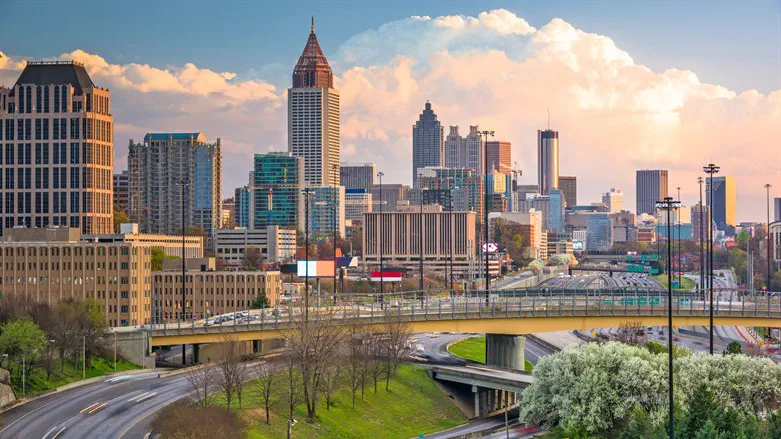 Atlanta
iStock
A hate group that has spread antisemitic flyers across the United States in recent years targeted Jewish neighbourhoods in the Atlanta area on Sunday morning.
According to the StopAntisemitism advocacy organization, the Goyim Defense League (GDL) was behind the flyers, which were found in the Atlanta districts of Dunwoody and Sandy Springs.
Similarly to past flyer drops, the hate literature was placed in plastic baggies and weighed down with small objects to prevent it from blowing away.
"White Supremacist group 'Goyim Defense League' targets Georgia's Jewish suburbs of Dunwoody & Sandy Springs with their latest antisemitic flyer campaign," StopAntisemitism tweeted.
"Why aren't law enforcement officials and judicial partners stopping these targeted harassment hate incidents?"
Dunwoody Mayor Lynn Deutsch denounced the flyers in a Facebook post.
"The purpose of activities like this is to cause fear and to divide us," Deutsch said. "I stand with our Jewish community and all who face intolerance. I believe that love always conquers hate. Please be good to each other."
Sandy Springs Mayor Rusty Paul also condemned the flyers on Facebook.
"Overnight, some despicable individual(s) flyered our community with antisemitic, hate-filled material," he said.
Paul added that the police are looking at security camera footage in an attempt to identify the individuals behind the incident.
"If legal charges are possible, they will be brought," he said.
The incident is also under investigation by the Dunwoody Police Department which is coordinating with the Sandy Springs Police Department, WSBTV reported.