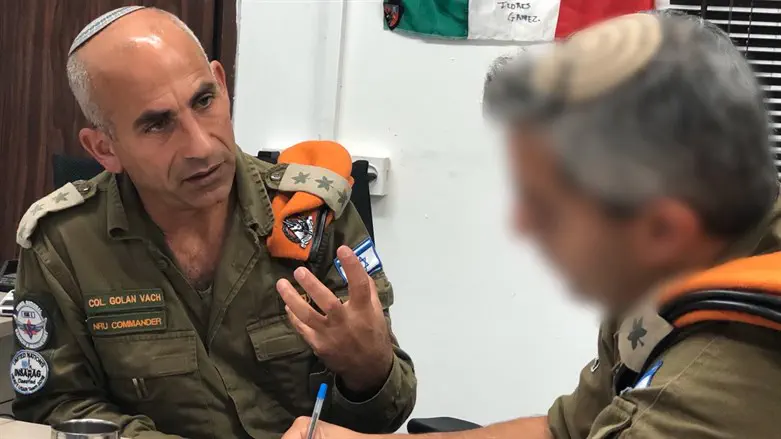 Col. (Res.) Golan Vach
IDF Spokesman
Prime Minister Benjamin Netanyahu, this afternoon (Wednesday), spoke by telephone with Col. (Res.) Golan Vach, commander of the Israeli rescue mission in Turkey.
"You are representing the mission with the most experience on the international level", Netanyahu said, "You have much experience, which has proven itself. You are carrying out a humanitarian mission of the highest order and are bringing much honor to us and the State of Israel and are showing Israel's true face to the world. Please convey my greetings to all members of the mission. Do what you can to save lives and be careful."
"We are trying to make every effort to save lives", Col. (Res.) Vach, "Up until now, we have saved four people and are working to save two more. Time-wise, this has been the most successful day that our missions have ever had thanks to the fact that you succeeded in getting us here very quickly."
Overnight, a Magen David Adom (MDA) team rescued a 12-year-old boy and a 23-year-old woman who had been trapped under rubble for almost 48 hours in the city of Kahramanmaras.
On Wednesday afternoon. Israeli military forces were working to rescue a man who is trapped under rubble in the Turkish city of Marash and was still alive. The Israeli team worked to dig under the collapsed building to reach the man instead of lifting the debris off of him.
credit: דובר צה"ל
credit: דובר צה"ל
credit: דובר צה"ל
credit: דובר צה"ל
credit: דובר צה"ל
credit: דובר צה"ל
credit: דובר צה"ל