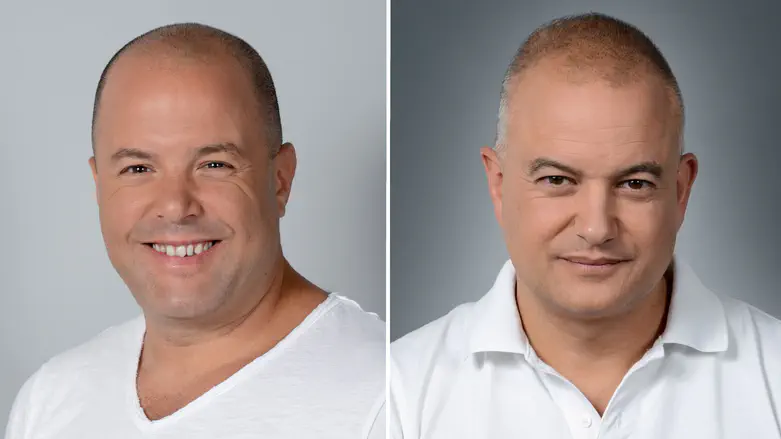 Adnimation Co-Founders Maor Davidovich (left) and Tomer Treves (right)
Photo: PR
Adnimation, an innovative Israeli SaaS-based monetization service and technology company, has been awarded Google's prestigious status of Google Certified Publishing Partner (GCPP). Adnimation is the third Israeli company to be recognized as a GCPP, and joins the ranks of just 57 GCPP companies worldwide.
In receiving this exclusive status, Adnimation has been recognized by Google for its effective and trusted monetization solution for publishers, constant and consistent growth, and the utilization of advanced technology through their acceptance to this program.
The GCPP badge serves as a symbol of trust for online publishers, indicating that the company they are working with has been approved by Google and has a track record of success in maximizing ad revenue for publishers.
"Being recognized as a GCPP is a testament to Adnimation's expertise and commitment to delivering leading ad management services to publishers," said Maor Davidovich, Co-Founder and CEO of Adnimation. "This is a significant milestone that recognizes years of hard work and achievements, and we look forward to utilizing this new status to further support the success of our publishers."
As a GCPP, Adnimation can now offer added benefits to its publishing partners, such as early access to Google products.
Tomer Treves, Co-Founder and President of Adnimation, said: "Since Adnimation's founding in 2013, our goal has been to represent publishers in an industry largely focused on advertisers. Our admission into the GCPP program is a vote of confidence in our work, which was only made possible thanks to our amazing partnering publishers."
Adnimation currently works with hundreds of publishers, providing services to companies in six continents and managing billions of ad impressions per month.
The company's proprietary SaaS platform manages the programmatic ad sales process for publishers of websites, CTV apps and mobile apps, intelligently selling their advertising space and maximizing their ad revenue.
In May 2022, Adnimation was the first company in the world to launch Google's CTV monetization product, enabling Adnimation to use its advanced technology to offer Google ads to CTV and OTT publishers.
Today, the company works with all the top ad exchanges, including Google, Amazon, Outbrain, Magnite, and more.