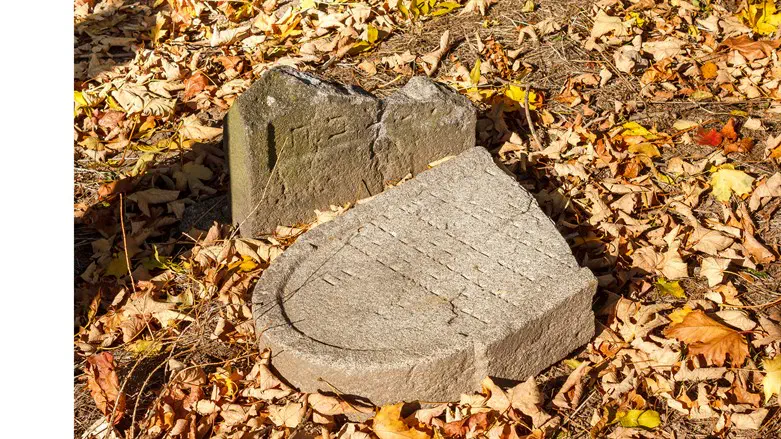 Jewish cemetery headstones
iStock
A Jewish cemetery in the Australian state of New South Wales was vandalized with swastikas this week.
Vandals defaced around 10 headstones at the cemetery in Louth Park near the city of Maitland, Australian national broadcaster ABC reported.
Police were called to the scene on Tuesday during which they began a forensic examination of the site.
The graves had Nazi symbols painted on them with stencils or were slashed with paint, police said. They have opened a hate crime investigation.
The incident was described by NSW Jewish Board of Deputies CEO Darren Bark as "deeply distressing and concerning."
"Vandalized Jewish gravestones were occurrences we witnessed in the Nazi era," he told ABC. "There is no place in our society for this terrible symbol. It is our collective responsibility to speak up against and call out this hate, wherever it appears."
Superintendent Wayne Humphrey confirmed that the vandalism was being investigated as a hate crime.
"The degree of preparation and the extent of damage to the cemetery suggests nothing but that it's been a deliberate planned act," he said.
The incident was the second serious antisemitic act to occur in the area this year. Last month, a local synagogue was defaced with similar antisemitic graffiti.
On Monday, the Executive Council of Australian Jewry (ECAJ) released its yearly antisemitism report that found that incidents have risen 41.9 percent in the previous 24 months.
ECAJ research director Julie Nathan, who wrote the report, called the incidents "the tip of the iceberg." According to Nathan, the majority of incidents are not reported.
Nathan sounded the alarm about the rise in the country of neo-Nazi groups and their antisemitic activities.
"Most of these groups are connected to each other and share propaganda material, especially posters and stickers," she told the Australian Jewish News.