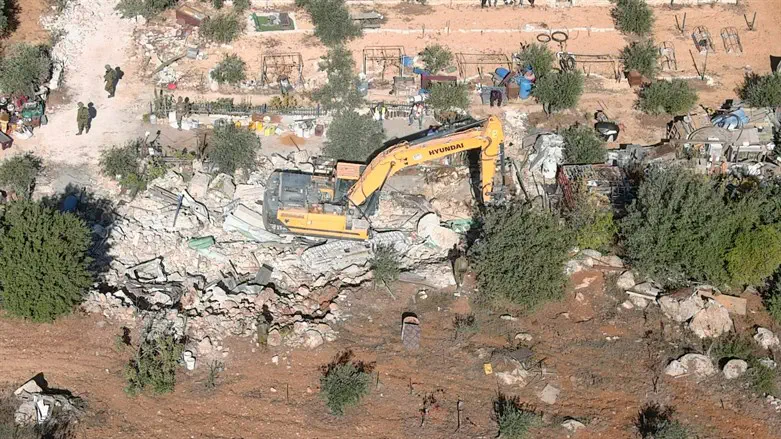 Building demolition Archive
Regavim
The police are preparing to demolish a structure that houses about 100 residents in the Wadi Qadum neighborhood in eastern Jerusalem, Kan 11 is reporting.
The demolition was delayed for years, due to foreign pressure, among other things. Security officials warn that executing the demolition during a time that is already tense can bring to a round of violence in the capital.
The demolition operation, which is expected to take place on Tuesday or Wednesday, will include over 500 police officers and will take over 24 hours. National Security Minister Itamar Ben-Gvir told Kan News, "We need to enforce the law, that's my policy."
National Security Minister Ben-Gvir instructed to expedite the demolition of illegal buildings in the city, which are not connected to acts of terror, following the terror attacks in the city a week ago. Each structure has a demolition order against it. Until now, seven of 14 structures that were ordered by Ben-Gvir to be destroyed were destroyed. Last Tuesday, Arab youths from the Jabel Mukaber neighborhood blocked the entrance to the neighborhood in response to the orders.