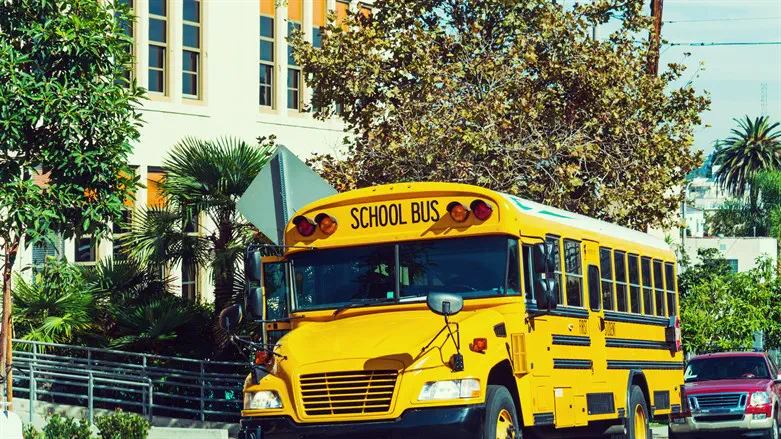 School bus parked outside US school
iStock
A Saudi student in the United States on a visa was arrested in New Jersey for stealing a school bus and was later found to possess several antisemitic journals.
Bader Alzahrani, a Saudi Arabian national, was arrested in Livingston, New Jersey, on January 17 for stealing a school bus, News12 reported.
He was federally charged with receipt of a stolen vehicle and transportation of a stolen vehicle.
Court documents revealed that police found a bag of journals containing antisemitic content in a house across from the parking lot where the school bus was taken from. Alzahrani's passport was also found at the same location.
Investigators noted that the journals were written in English and Arabic and contained entries such as "God, I am ready for your orders. I want to live the rest of my life to serve you and the religion," "Blood, blood, destruction, destruction. Allah," and "Jews control everything."
According to officials, Alzahrani, who is in the US on a student visa, disappeared in October from his university. The name of the school was not given.
If convicted, Alzahrani faces a maximum sentence of 20 years in prison and a $250,000 fine.