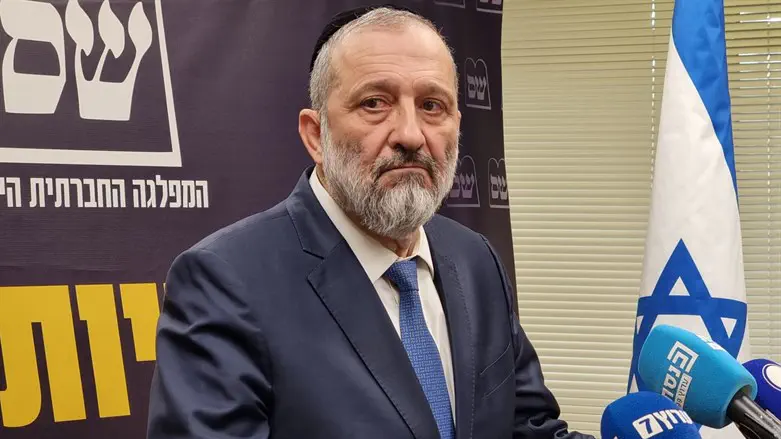 Aryeh Deri
Israel National News
Following the Supreme Court's invalidation of Shas chairman Aryeh Deri as a government minister, the coalition is divided regarding the timing of legislation that would allow Deri's reinstatement.
According to a report by Kan Reshet Bet, Shas is demanding that legislation be brought forward quickly and passed within three weeks. However, members of some of the other coalition parties wish to wait several months to avoid jeopardizing the government's planned judicial reforms.
On Monday, MK Moshe Arbel (Shas) submitted legislation aimed at enabling the government to reappoint Deri as Interior and Health Minister and preventing the Supreme Court from nullifying the appointments.
According to the draft, the Supreme Court will no longer have the right to intervene in the appointments of ministers, "and there will be no judicial review on behalf of any court regarding any matter related to or stemming from the appointment of a minister or his removal from office, barring the criteria for suitability as set down in Clause 6 (a-c)."
The court's ruling earlier this month, Arbel wrote, "created uncertainty with regard to whether the will of voters is being upheld, and at times has caused the will of the voters to be subverted to the opinion of the court."