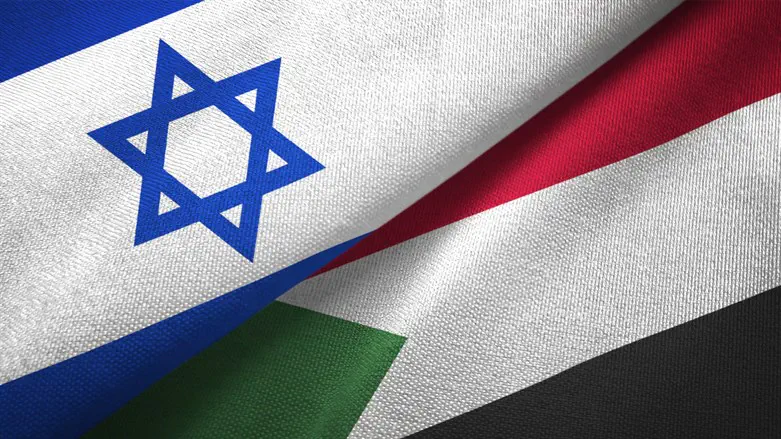 Sudan and Israel
iStock
Sudan is on its way to officially signing the Abraham Accords, Kan 11 News reported on Wednesday.
According to the report, the issue came up during the meetings of US Secretary of State Antony Blinken with the entire political elite in Israel.
Sudan became the third Arab country to normalize ties with Israel as part of the Abraham Accords brokered by the Trump administration in October of 2020, following the United Arab Emirates and Bahrain.
The agreement between Israel and Sudan was announced days after then-US President Donald Trump officially removed Sudan from the list of nations that sponsor and finance terrorism.
However, despite the agreement, no steps for full normalization between Israel and Sudan have taken place as of yet, and the only known contacts between the sides have been in the form of reports of Israeli delegations secretly visiting Sudan.
According to Wednesday's report, Sudan negotiated with the United States on the issue and it now appears that the issue is on the verge of being solved, and it is expected to officially join the accords.
An Israeli political source told Haaretz that Israel now hopes to promote agreements with other countries, including Mauritania and Indonesia. "There are seven or eight Arab or Muslim countries that have the potential to be added to the Abraham Accords," said the source.