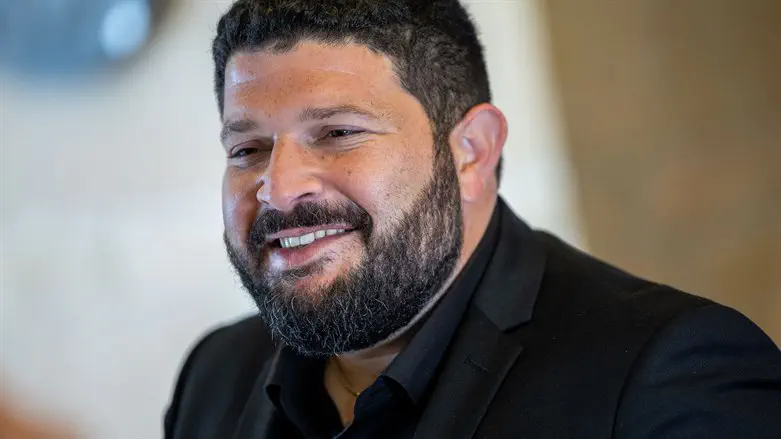 Almog Cohen
Yonatan Sindel/Flash90
Arab students from the Hadash party chapter at Tel Aviv University demonstrated today (Monday) against the security forces' counterterrorism activities in Jenin, holding signs with the names of terrorists who were killed in shootout with IDF forces.
Otzma Yehudit MK Almog Cohen came to the demonstration and grabbed a PLO flag from one of the demonstrators, Channel 12 News reported.
"We are here to say that we will not allow incitement and we will not allow the next murders when we have not yet buried our dead," MK Almog said, referencing the massacre at a Jerusalem synagogue in which seven people were murdered on Friday night..
Later, an egg was thrown at the protestors and struck a police vehicle.
"I came here following information about students who are doing a degree at Tel Aviv University and came with the PLO terrorist flag, with the names of the martyrs who were killed in the counter-terror activity in Jenin. They chanted 'in spirit and blood Palestine will be redeemed'. There is no such country, there never was and never will be," he said.
"Taking the PLO flag is an act that is appropriate for an MK, someone who represents his brothers," Cohen added. "The voice of our brothers' blood cries out to us from the ground. We have no intention of allowing incitement that will lead to the next murder. This flag is a terrorist flag that is prohibited from being flown here, in all I did is what the police did not do."