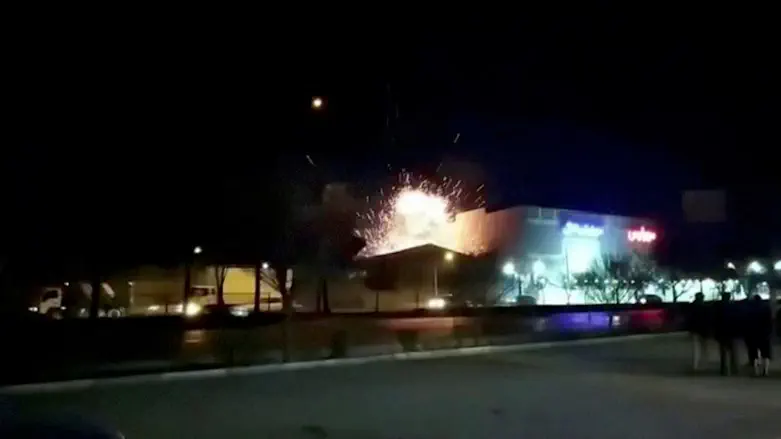 Explosion in Iranian facility
Reuters
A drone attack on an Iranian military facility that resulted in a large explosion in the center of the city of Isfahan on Saturday was the work of the Mossad, senior intelligence officials told The New York Times.
The facility's purpose was not clear, and neither was how much damage the strike caused, but the report noted that Isfahan is a major center of missile production, research and development for Iran, including the assembly of many of its Shahab medium-range missiles, which can reach Israel and beyond.
The officials also told The New York Times that, while American officials publicly identified Iran as the primary supplier of drones to Russia for use in the war in Ukraine, they believed this strike was prompted by Israel's concerns about its own security, and not the potential for missile exports to Russia.
The strike came just as US Secretary of State Antony Blinken was beginning a visit to Israel. The director of the Central Intelligence Agency, William Burns, visited Israel last week, though it is not clear anything about the operation in Isfahan was discussed, according to the report.
The loud blast was reported at the military site in Iran overnight Saturday. Iran downplayed the incident, calling it an "unsuccessful" drone attack.
A report by the Saudi news site Al Arabiya al Hadath claimed the drone attack was carried out by the US Air Force and the participation of another country, but emphasized that the Jewish state was not involved.
American officials quickly sent out word on Sunday morning that the United States was not responsible for the attack. One official confirmed to the New York Times that it had been conducted by Israel but did not have details about the target.
The New York Times report follows a report published hours earlier by The Wall Street Journal, which cited US officials and other unnamed sources who said that Israel was in fact responsible for the drone attack. That report did not specifically name the Mossad.
While the IDF refused to confirm or deny the report, the officials cited in the report claimed the strike was Israel's first attack on Iran since Prime Minister Benjamin Netanyahu returned to office.