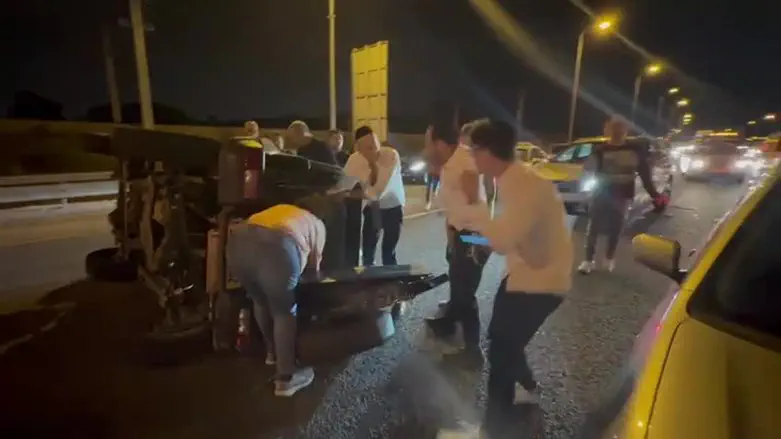 Maklev at the scene of the accedent
No Credit
An accident occurred on Route 4 near the southern port city of Ashdod on Sunday evening when a Suzuki SUV flipped over, trapping its passengers inside.
A few drivers who noticed the accident exited their vehicles to assist the victims and were surprised to see that among them was Deputy Minister MK Uri Maklev (UTJ), who was attempting to help the passengers out of their vehicles.
Those close to MK Maklev say that the legislator saw the accident as he was traveling and immediately stopped his car on the side of the road and approached the vehicle to calm the passengers down and to attempt to free those who were trapped.
מקלב בזירת התאונה
ללא קרדיט