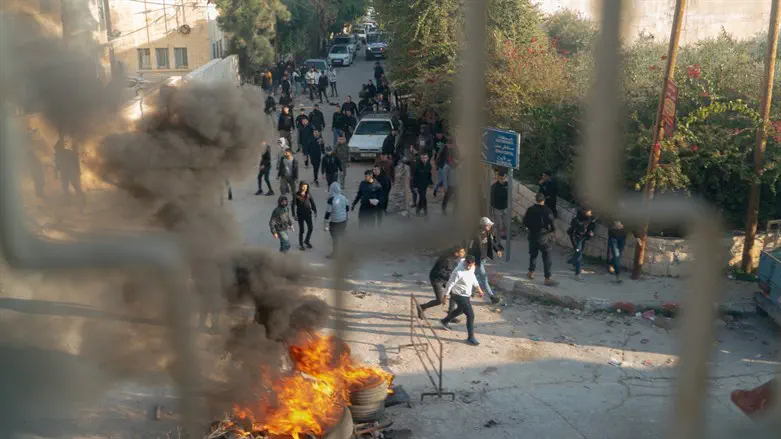 Security forces operate in Jenin
IDF Spokesperson's Unit
Saudi Arabia on Thursday blasted the Israeli counterterrorism operation in Jenin, during which several Islamic Jihad terrorists who were plotting attacks against Israelis were eliminated.
The Saudi foreign ministry said in a statement quoted by Reuters it denounced Israeli forces' "storming of the city" that led to "the fall of a number of victims".
The ministry said Saudi Arabia rejected "serious violations of international law by the Israeli occupation forces" and called on the international community to take responsibility to "end the occupation, stop the Israeli escalation and aggressions, and provide the necessary protection for civilians."
Kuwait and Oman also condemned the attack, their state news agencies said.
Saudi Arabia does not have diplomatic relations with Israel, though there have been rumors in recent years that the sides are getting closer.
Prime Minister Benjamin Netanyahu has made clear that his goal is to achieve a peace agreement with Saudi Arabia that would "effectively end the Arab-Israeli conflict."
Saudi Arabia's Foreign Minister, Prince Faisal bin Farhan, told Bloomberg TV last week that an agreement to create a Palestinian state would be a precondition for his country to establish formal diplomatic ties with Israel.
The Palestinian Authority later expressed relief over the minister's comments.